Robert Glazer
Founder & CEO at Acceleration Partners
Lifting Others Up as Leaders
Episode Summary
Listen to this episode of the Keep Leading!® podcast as I interview fellow podcaster and MG100 Coach, Robert Glazer. Robert, among other incredible accomplishments, is a Wall Street Journal and USA Today Best-Selling Author. His next best-seller, "Friday Forward," comes out on September 1, 2020. Listen to my interview with him to learn more about this curated collection of the 52 most impactful posts from his Friday Forward newsletter series!
Check out the "60-Second Preview" of this episode!

Bio
Robert Glazer is the founder and CEO of Acceleration Partners, a global partner marketing agency and the recipient of numerous industry and company culture awards, including Glassdoor's Employees' Choice Awards two years in a row. He is the author of the inspirational newsletter Friday Forward, author the Wall Street Journal and USA Today bestseller, Elevate, and of the international bestselling book, Performance Partnerships. He is a sought-after speaker by companies and organizations around the world and is the host of The Elevate Podcast.
Website
https://www.robertglazer.com/
Other Website
https://www.accelerationpartners.com/
LinkedIn
https://www.linkedin.com/in/glazer/
Twitter
https://twitter.com/robert_glazer
Facebook
https://www.facebook.com/RobertSGlazer/
Instagram
https://www.instagram.com/robertglazer_/
Leadership Quote
Be who you needed when you were younger.
Get Your Copy of Robert's Book!
https://www.robertglazer.com/book/
Full Episode Transcripts and Detailed Guest Information
www.KeepLeadingPodcast.com
Keep Leading LIVE (Live Recordings of the Keep Leading!® Podcast)
www.KeepLeadingLive.com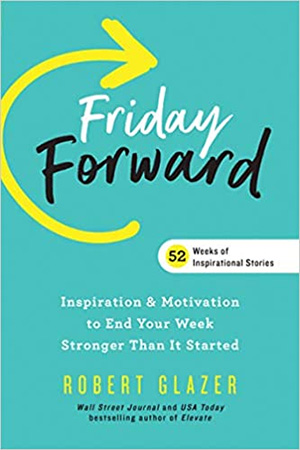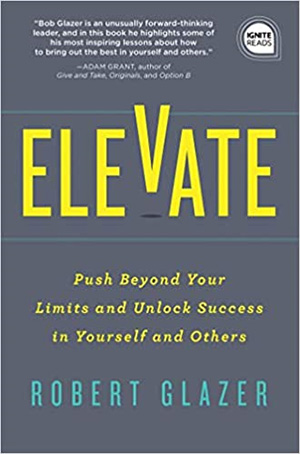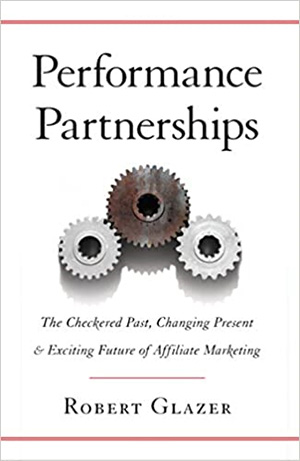 Transcript
The key to sustainable leadership lies in the ability to thrive during uncertainty, ambiguity, and change. Grand Heron International brings you the Coaching Assistance Program, giving your employees on-demand coaching to manage through a challenging situation and arrive at a solution. Visit GrandHeronInternational.Ca/Podcast to learn more.
This podcast is part of the C Suite Radio Network, turning the volume up on business.
Welcome to the Keep Leading!® Podcast, the podcast dedicated to promoting leadership development and sharing leadership insights. Here's your host, The Leadership Excelerator®, Eddie Turner.
Eddie Turner:
Hello, everyone! Welcome to the
Keep Leading!® Podcast
, the podcast dedicated to leadership development and insights. I'm your host Eddie Turner, The Leadership Excelerator®. I work with leaders to accelerate performance and drive impact.
Today, we're going to talk about lifting others up as leaders. Now, when we talk about lifting others up, sometimes it may sound like a great idea but we may not know exactly how to do that. My guest today has created a framework on how we can do that effectively as leaders.
My guest today is an amazing gentleman who has appeared all over print media, social media, and regular traditional media, most recently on Dr. Oz Show with Barbara Corcoran. My guest today is Robert Glazer. Robert is a founder, author, speaker and expert in elevating performance in both business and life. He is passionate about helping individuals and organizations build their capacity to outperform. He is the author of the inspirational newsletter Friday Forward, author of the Wall Street Journal and USA Today bestseller Elevate and the international bestselling book Performance Partnerships. He's a sought-after speaker by companies and organizations around the world and he has a podcast of his own, the Elevate Podcast, and today we'll talk about his forthcoming book Friday Forward.
Robert, welcome to the Keep Leading!® Podcast.
Robert Glazer:
Thanks for having me, Eddie. You reminded me I got to start giving people the short bio so they don't have to suffer through it.
Eddie Turner:
You were so impressive as I looked at it. usually, I cut things out but I was like "I don't know what to cut here."
So, you and I have met because of our affiliation with the amazing Marshall Goldsmith and being selected as one of his 100 coaches. And you're someone who I've just been waiting to talk to in more detail for a long time now. I'm very impressed with what you're doing. And I, along with a 100,000 other people in 60 countries on six continents, receive your newsletter every Friday. It's called Friday Forward. So, tell us, for those who are not on the list yet and who should get on the list, by the way, what is Friday Forward?
Robert Glazer:
Yeah and thank you for reading that. It keeps the pressure on me to come up with something compelling to write each week but Friday Forward was sort of an outpost for me of having gone through a pretty intensive leadership program about six or seven years ago and really wanted to change my morning routine and a lot of advice around sort of taking some quiet time to think and to read and to write and to read things that were positive. And during this program, we were given some things to read. I would sort of put them in the rainbow and unicorny bucket and it wasn't really my sort of motivation. And so, I actually decided I'd combine the two things and I started just writing this note to my team on Fridays, I think it was called Friday Inspiration at the time, something about some quotes and some stories I had, it was about improvement and it was about getting better. It really wasn't tied to our business at all. And it started to make its way outside our organization because I would hear back from … I didn't hear anything for a while and then I hear back from people and then say "You know, I really like this" or "I went and I did this" or "My husband shared this with his company." So, at some point I decided to try to open it up and throw some other people on it and a couple of people wrote articles and it just opened it up and it started to grow. And, yeah, it's crazy. Every time I send that on a Friday now and I watch the little pins on all the countries that have been opening it, it's still a little foreign to me
Eddie Turner:
So, for something that started off intended for a small audience, I mean, it just took off. What was the secret?
Robert Glazer:
I think the secret, and I've told this to a lot of people, is just not having an agenda and creating value. I think a lot of people start something with a goal in mind. I really didn't have a goal. So many times that I thought about stopping it, why am I doing this, but it was really about how could I provide value first to my team and then to other people and just some compelling thought and conversation. And I get a lot of emails from people saying "I delete every newsletter I read but I read yours." And I've had a ton of people want to sponsor or make it about something and I've kept it pure to the topic and I think that's what's kept the organic reach out there. There are a lot of leaders on the list and they share it in their organizations and then sometimes it makes its way then to an employee and then back out to a family. So, it goes through a bunch of different pathways.
Eddie Turner:
So, in other words, you're telling me that there was no secret. It was you making compelling content and it organically catching fire.
Robert Glazer:
Yeah, I think the key sometimes to a successful blog and maybe a podcast is just duration and going at it with quality and past the point when most people quit. And I think that hockey stick or that compounding effect usually comes in over time when you've put … Maybe it's just karma. When you put enough quality out there, eventually you start to get that back. There were a couple of sort of candlelighting moments. Someone wrote an Inc article "This is the only newsletter I ever read" early on who had seen me speak at a conference and had gotten on the list. And, yeah, a couple of thousand people signed up that week. Otherwise, it's kind of just been a slow and steady increase.
Eddie Turner:
That is so impressive. And I love what you said there about duration and quality. So, it's not just you're putting out quality content but you're in it for the long haul, you've been doing it long enough until you've created a voice and you have a tremendous following. And I also like something else you said. You said you started with no goal in mind. Now, the trainer in me who teaches the structural design to individuals in the learning and talent development space always quote Stephen Covey, I believe, who says "Start with the end in mind" and you said "Hey, I didn't have the end in mind. I just started off doing what I needed to do, I did it right and here we are."
Robert Glazer:
Yeah, I would normally give other people or myself that advice but I think there's an exception to that and I'm a big believer in this and it comes from spiritual capacity and being able to know and articulate your core values. And Friday Forward pretty much goes across all of my personal core values. So, when I was thinking about or my marketing team was like "Why are you spending time on this? Can you put our company name on it?", and I just was like "This just feels easy and like something I should do." So, I don't think you'd ever make a bad decision when you do something that's really aligned with your values.
Eddie Turner:
Now, it's interesting you say that. You jump right into the spiritual realm when you said that. And in some corners, when you say that, people cringe.
Robert Glazer:
I know. I cringe. I can't come up with a better name. It's not religious.
Eddie Turner:
Well, that's why I asked that because in your book, that's one of the first things that you talk about and when you talk about having spiritual capacity is you say "Hey, wait a minute, folks. When you hear that, you made think religion but." So, feeling the but that you gave us in the book.
Robert Glazer:
Yeah. So, spiritual capacity is just what you want most. And I think for a lot of people, I would define it as their core value and/or their core purpose. I think figuring out your core values first is often a precursor to your core purpose. Some of us are very clear on our purpose and often that comes from some clear traumatic experience. To me, that's the compass for everything else and the North Star that comes after. I'm a big believer in alignment and alignment systems and capacity building is kind of one of that. I think you got to know who you are and what you want and then work downward from there.
Eddie Turner:
Yes. Thank you for explaining that. And I remember that when you said that, it triggered that because when I was reading it, that's what I saw. And you have other capacity. Capacity building is a very specific thing that we talk about doing. Can you talk about what you mean when you say capacity building and then share with us the four areas of framework that you give us in the book?
Robert Glazer:
Yeah. So, capacity building is really fundamentally the process by which we get better in its simplest form in pursuit of our own innate potential. So, that's our metric and our capacity. And we understand capacity in the realm of physical capacity which I'll get into but if I lift this weight every day 12 times a day, then after 30 days, I can lift more of the weight easier and I think that applies to all of these realms. I think we tend to sometimes think these other things we have and we don't have them. So, spiritual capacity is knowing who you are and what you want. Intellectual capacity is a little bit of your operating system. This is how do I learn, plan, execute with discipline and have accountability going after the things that are important to me my values. Physical capacity is your physical wellness, how you manage stress and just sort of the whole condition of yourself to take you on this journey. The first three are within you. Emotional capacity is a little different. It's how do you respond to the things that you don't control outside of you. Your mental resilience comes into emotional capacity and your physical resilience comes a little bit in physical capacity and they play off each other but if you think of them as like four quadrants of a ball, every high achiever I've ever seen is locked in on all of these. They're kind of growing in tandem, the ball is growing, it's getting mass. Then if you can imagine momentum, one of those is really out of whack, I think you get a wobbly ball. And for a lot of people, it could be physical. There are a lot of people who actually, I think, are really good at intellectual, physical, and emotional capacity. They've never actually taken the time to sort of figure out their values or what they really want. So, they're living this achievement playbook that is other people's definition of success and it's not fundamentally making them happy. I think that's where you see a lot of midlife crises occur.
Eddie Turner:
Interesting. And so, those four are the framework that you give for building this capacity so that we can lift others up as a leader.
Robert Glazer:
Yeah. And really it was a playbook for ourselves. So, what happened was when we were talking about this, I went to write the book Friday Forward, and a couple agents said "Well, what's the story here?" They didn't like compilations because I had all these stories. And I actually went back for a while and I said, okay, I started doing this Friday Forward thing. All these people around the world I don't know are writing me notes and telling me they're making changes to their life because of this. I've made a ton of changes in my life. we've grown our business you know 10X and we've done that by focusing on training people holistically. And I actually realized that it was all the same system. So, that's one of the things. We always had this thing where we worked on growing our team holistically. I never had the capacity of building vernacular to say "Oh, you know, what we're doing right now is training people on spiritual capacity or physical capacity or intellectual capacity. That's what we were doing. Now, we actually use those labels." So, I take a group of 20 leaders off site for advanced leadership training twice a year when there's not a global pandemic. Actually, one of the things we spend almost a day on is discovering their personal core values because they are evolving as leaders in the organization. I don't think you can be an authentic leader if you actually don't know what your values are. And I think some are confused. They're like "Well, this isn't about business. This isn't about just me." And I'm like "Look, we'll get the business benefit of this if you figure this out but you will get such a bigger benefit holistically in your life out of this once you figure this out because it drives everything that you do."
Eddie Turner:
Yeah. And you used the illustration about a ball moments ago because I was going to ask you is one of these more important than the other but when you said that, it made me realize that it sounds like they need to be in concert. Is that true?
Robert Glazer:
Yeah. I mean, I can give you an example on each one. So, I gave you the example of spiritual capacity. If that's off, your ball's rolling really fast probably down the wrong hill. If your intellectual capacity is not growing, it's really hard to grow anything. I don't think your ball will get a lot bigger because if you're just not learning and you don't have any discipline or execution, you're not going to get very far. Physical, we all know what that looks like, right? I'm tired, I'm cranky, I lose the big picture, I don't handle my relationships well, I lose my discipline. I think, physical, we see how that is often really an accelerant or a drag. And then emotional, people who are just sort of brilliant person who's on an island because they can't relate to others, they can't deal with the outside world. It takes being connected to others to sort of accomplish great things. It doesn't happen in a vacuum. So, those are just examples at the extremes but if you're struggling in one or more areas, how it can kind of weigh down your overall performance.
Eddie Turner:
That makes a lot of sense, Robert.
I'm talking to Robert Glazer. He is a founder, author, speaker, and an expert in elevating performance in both business and life. We'll have more with Robert right after this.
This podcast is sponsored by Eddie Turner LLC. Organizations who need to accelerate the development of their leaders call Eddie Turner, The Leadership Excelerator®. Eddie works with leaders to accelerate performance and drive impact. Call Eddie Turner to help your leaders one on one as their coach or to inspire them as a group through the power of facilitation or a keynote address. Visit EddieTurnerLLC.com to learn more.
This is Karen Jacobsen, the GPS girl, and you have reached your destination because you're listening to the Keep Leading!® Podcast with Eddie Turner.
Eddie Turner:
All right, everyone. I am back. I'm talking to Robert Glazer. He is a Wall Street Journal and USA Today bestselling author of the book Elevate. Today, we're talking about lifting others up as leaders and about Robert's forthcoming book Friday Forward.
Robert, before we took a break, you were telling us about the framework that leaders can use to build capacity. You gave us those four elements but now, you said it was originally written to lead themselves as leaders. Can you talk about examples of how they can use these four elements to lead others?
Robert Glazer:
Yeah. So, it was really a framework for itself but in terms of thinking about leadership development and this is how we break it down. As I mentioned before, we help people figure out their values as they're developing a leader. We have some empirical data on this. We took assessments of some of our kind of up-and-coming leaders. We then did this off site in this curriculum and then they went back to their teams and said "Here's what I figured out about myself. Here's what's important to me. Here's how I'm going to show up for you. Here's what you can expect about me and otherwise." And almost universally their scores went up over the next couple months because they understood things about themselves. And this is helping people increase their self-awareness which is a critical component of leadership.
And then intellectual, anything we're doing to help people, learn how to do something better, whether it's learning how to handle difficult conversations, learning how to prioritize, learning time management, energy management, all these things that allow them to do more with less. And we also encourage the physical side. So, we encouraged them to take time off, take rest. We've hired coaches to help people who want to try to run a marathon or a half Ironman or something like that for the first time.
And then on emotional capacity, we have an event every year called the AP Summit. We always do something that really dives into vulnerability and team building and getting people to lean into relationships, have open conversations, have psychological safety. Last year we did an event with someone named Philip McKernan. You might know he runs an initiative called One Last Talk and four employees volunteered to give sort of the last talk that they would want to give if this was their last day on earth to the entire company. And these were very personal speeches and they just opened up the door to so much sharing and vulnerability and people realizing they had all kinds of things in common that they didn't before.
So, we do try to follow that playbook across all of our development because I think it is the key building blocks to someone basically … instead of trying to make them better at their job, increasing their capacity so that they're ready to serve your organization at higher levels.
Eddie Turner:
Wonderful. And I can't help but think about how important that is especially now during a time of the global pandemic that we're facing. Can you talk about how you've been able to use this to help people during this time?
Robert Glazer:
Yeah. It's funny, we've used almost all of it. So, in terms of spiritual capacity, we actually came up with a rubric or sort of zoomed in value set over the next five months knowing that we'd have to make a lot of tough decisions but these were sort of our rules of engagement from first to last, starting with supporting our core values. So, we were able to kind of lock in with everyone and say "This is what's most important and these are the rules that we're going to kind of stick to and you can hold us to that." On intellectual, we spun up new committees, new calls, pivoting where we could, trying to just drive as much innovation as we could, physical really encouraging people to take break, take time off, trying to figure out how people could cover for each other. And then in the emotional realm, the last couple months between the pandemic and then the ensuing whole racial events in the united states after that, it's been an emotionally draining time for people. And so, we've really tried to work on having those discussions, just having really productive discussions, vulnerable discussions around all of these topics, understanding where people are, how we can help them and people understanding that they have each other's backs and trying to get through a lot of different challenges right now. So, yeah, I think we've really kind of leaned in in all those quadrants.
Eddie Turner:
Wonderful. And when you look at being able to get people there, lift people up, you're ultimately trying to help people be successful but you talk about in your work that there's something different about success and achievement.
Robert Glazer:
Yeah and that goes a little bit to the comment earlier around spiritual capacity and not having that sorted out. I think that a lot of people see success as what someone else had envisioned for them whether that was their parents or their social environment or their culture or their teachers. And maybe that parent envisioned success as being a lawyer at a high-falutin New York law firm in which they're totally miserable when really deep down in their soul they want to be in a cabin in Idaho writing books. That's what would make them happy and that would be their biggest contribution to the world. And so, to me, achievement is the attainment of what it is that you want most. I think that could also be success but I hear success a lot where someone says like "Eddie is just so successful" like you could be absolutely miserable, I don't know that, right? I could be trying to emulate you and you could be miserable. And so, I hear success used a lot like "Oh, yeah, Eddie or Shirley is successful" and I just always find that interesting because I think it's some external definition of success.
Eddie Turner:
That's so true. And I see that, obviously, and I'm sure you do in your work as a coach where part of what we're trying to help people to achieve or to stop trying to achieve is other people's expectations. And so, I love your explanation on that and what you've been helping people to understand.
Robert Glazer:
Those are weighty, other people's expectations, yeah.
Eddie Turner:
And when they can just get that off their shoulders and do what they want to do, they will be completely different person.
Robert Glazer:
Not to say that pandemics are great times for this, I mean, how many people have you and I met who are in that sort of midlife crisis area but they're really well paid and it's really comfortable and then just say "Well, I'll just wait another year, another year" but they don't like what they're doing. I think these times actually can help a lot of people by just closing a door that you're unwilling to close and forcing you to go in another direction.
Eddie Turner:
Yeah, that is so important and so true.
Earlier you told us about the four areas about capacity building. Let's get some examples so that we'll crystallize it a little bit more for our listeners. So, you talked a lot about intellectual capacity. So, why don't we start there. If someone picks up the book and they jump right into intellectual capacity, what would they get?
Robert Glazer:
So, one of the things, I think, they'll read more about and learn about is sort of goal setting and how goal setting works, what should long-term goals look like, what should short-term goals look like, and how do short-term goals build into long-term goals and then make sure that those are the things that they actually want. And then also, we know that accountability and routine are really important goals. So, then how do you set up the routine and the right accountability to make sure that you move towards those goals.
Eddie Turner:
Excellent. As coaches, we always like that. So, that'll be the first section that I'm recommending to folks.
You started us off with spiritual. What will they get there? Any examples?
Robert Glazer:
Yeah, there are some resources there and some questions that they'll get. So, if you haven't figured out your core values, some specific questions you can start to think about that will lead you down that path towards being able to better understand and articulate your core values.
Eddie Turner:
Yes, that is so important. And physical capacity, you talked about what happens, especially during COVID we've been eating bad perhaps and doing some other activities or less activities because we've been shut in. So, physical capacity.
Robert Glazer:
Yeah, my ice cream consumption is way up in the last couple months, for sure. I mean, beyond the obvious stuff, I think one of the things is how to embrace competition and to use that to raise your physical performance and also to build resilience at the same time.
Eddie Turner:
Yeah. And as I look at your book here, there's this whole section on Peloton Principle. Well, I can't wait to dig into that a little bit more.
And, finally, emotional capacity.
Robert Glazer:
Yeah. So, one of the things in emotional capacity that I actually recommend for a lot of people is to sort of make a list and put some relationships on there about who are the relationships that need, frankly, you to walk away from in a little less time because they've run their course or they're kind of dragging you down or who are the people that you want to really double down on and spend more time with so that you start making your network kind of reflect your ambitions and your values.
Eddie Turner:
Yes, so important. And something else you've got in that section that I think is really, really important is the importance of random acts of kindness. What an excellent way of lifting others up as leaders.
Robert Glazer:
Yeah. I think, sitting there, it's hard to be thinking about others and then overly focused at yourself at the same time. I think a lot of suffering is a focus on ourselves. So, even if you think about where we are now right in the middle of a pandemic, I think there are people that are looking uphill at the stuff, for a better word, that's rolling down onto them and being like "Whoa! It's me" or they're looking downhill at people that are in a worse situation than them and thinking "Wow! I'm lucky" and "How can I help those people?"
Eddie Turner:
Indeed, indeed. So, what would you say is the overarching theme that you want people to leave this conversation knowing?
Robert Glazer:
I think in the realm of capacity building, what's really neat and what I've seen is that when you commit to this level of improvement for yourself, you will bring other people on the same journey as you, they will see that, they will act on it. We have this society today where we just seem to spend a lot of time knocking each other down and telling people why they're wrong and what they can't do. And I think we just have a real opportunity to work on lifting each other up and helping them do better and do more and have a vicarious circle not a vicious circle.
Eddie Turner:
I like that, a vicarious circle, not a vicious circle. That's awesome.
Now, this is the Keep Leading!® Podcast and on the Keep Leading!® Podcast, we always like to give leaders a quote or the best piece of leadership advice you've ever received to help leaders keep leading.
Robert Glazer:
Yeah. So, one of my favorite quotes I'll go with, and quotes are so misattributed, so I don't even know who originally said it, but "How we do anything is how we do everything."
Eddie Turner:
Ooh! I love that one. I use it all the time and I attribute it to the person who I've heard say it but you're right, I don't know where she got it from.
Robert Glazer:
I learned that when I went to write my book and I had all these quotes that I pulled from these quote sites and then they have a quote researcher and it all came back that they were like all wrong. So, I now don't trust the attribution of any quote.
Eddie Turner:
That's awesome. Yes, I agree with you on that.
So, how can my listeners learn more about you to follow you, read your books? Tell us something more.
Robert Glazer:
Sure. The best place to go is RobertGlazer.com. That's got links to the podcast, to my books, the Friday Forward, and there's a page where I put a bunch of condensed stuff for people who are listening and some resources we might have talked about today which is RobertGlazer.com/Connect.
Eddie Turner:
Outstanding. So, what we're going to do is put all of this into the show notes to make it easy for people just to click on it so that they can find you, connect with you and get on that newsletter list, start to listen to your Elevate Podcast so that they can elevate and continue to lift others and themselves up as leaders.
Robert, thank you so much for being a guest today on the Keep Leading!® Podcast.
Robert Glazer:
Thanks, Eddie.
Eddie Turner:
And thank you for listening. That concludes this episode everyone. I'm Eddie Turner, The Leadership Excelerator®, reminding you that leadership is not about our title or our position. Leadership is an activity. Leadership is action. It's not the case of once a leader, always a leader. It's not a garment that we put on and take off. We must be a leader at our core and allow it to emanate in all that we do. So, whatever you're doing, always keep leading.
Thank you for listening to your host Eddie Turner on the Keep Leading!® Podcast. Please remember to subscribe to the Keep Leading!® Podcast on iTunes or wherever you listen. For more information about Eddie Turner's work, please visit EddieTurnerLLC.com.
Thank you for listening to C Suite Radio, turning the volume up on business.
The Keep Leading!® podcast is for people passionate about leadership. It is dedicated to leadership development and insights. Join your host Eddie Turner, The Leadership Excelerator® as he speaks with accomplished leaders and people of influence across the globe as they share their journey to leadership excellence. Listen as they share leadership strategies, techniques and insights. For more information visit eddieturnerllc.com or follow Eddie Turner on Twitter and Instagram at @eddieturnerjr. Like Eddie Turner LLC on Facebook. Connect with Eddie Turner on LinkedIn.