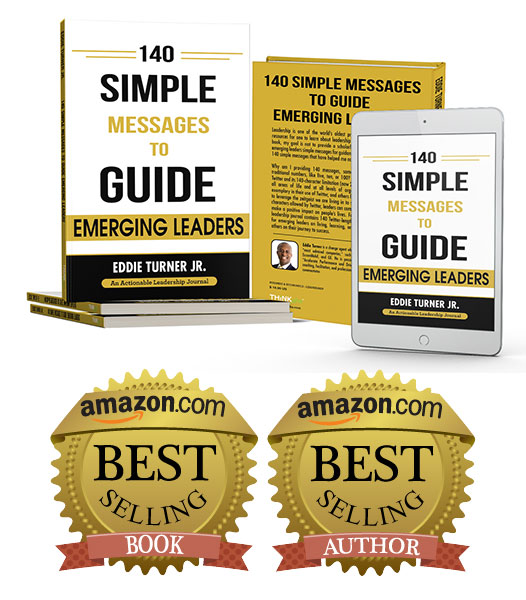 Eddie is the author of 140 Simple Messages to Guide Emerging Leaders. Available on Amazon as a Hardcover, Paperback, Kindle and Audiobook.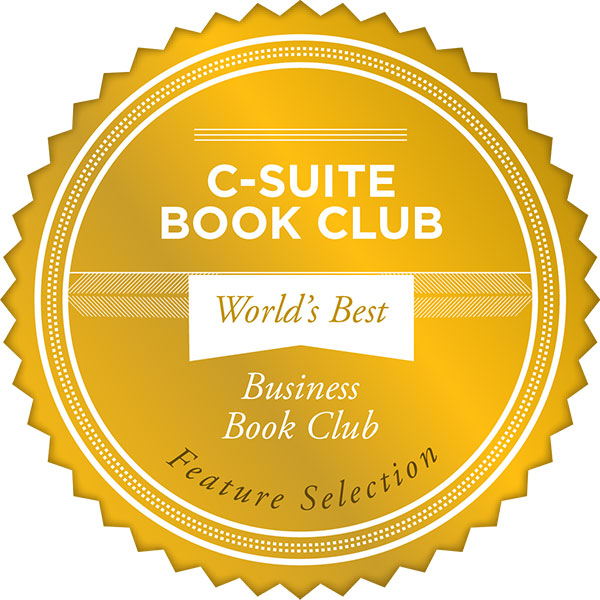 140 Simple Messages to Guide Emerging Leaders is a C-Suite Book Club featured selection.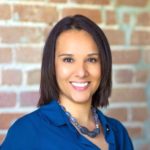 Eddie is an expert in utilizing technology for employee engagement and employee development. His willingness to share his methodology and tips on improving collaboration with other learning professions was our first connection. I attended his presentation on "Designing and Delivering Effective Virtual Classes and Virtual Meetings" at the Houston ATD Conference. After that event Eddie facilitated a virtual session of the training for my team at American Express. His level of enthusiasm and pure knowledge on the subject made our Development Day a success. I look forward to opportunities to partner with Eddie in the future.
Leading organizations who are dedicated to the next generation of leadership and talent development, rely on Eddie Turner, The Leadership Excelerator® to unlock their treasure trove of cross-generational talent. In today's business landscape, it is harder to find people who are ready for leadership positions, and even harder to find those who are ready for the C-Suite. Eddie Turner's Leadership Excelerator® Suite of Leadership Programs gives your Talent Development department a proven pathway to leadership success. As an in-demand expert in the field, Eddie has created and delivered cross-generational leadership development programs for Fortune 500 companies, government agencies, academic institutions, and non-profit organizations looking to enhance their Human Capital.
Eddie is the author of an international best-selling book, 140 Simple Messages to Guide Emerging Leaders, in which Eddie shares lessons he has learned. As a C-Suite advisor, and national media commentator, Eddie has appeared on dozens of media platforms including CNN LIVE! and has contributed to Forbes.com. Eddie is also the host of the Keep Leading!® podcast which earned Apple Podcasts coveted New & Noteworthy designation. If you are searching for that elusive competitive edge, Eddie Turner is ready to Accelerate Performance and Drive Impact!® for your organization!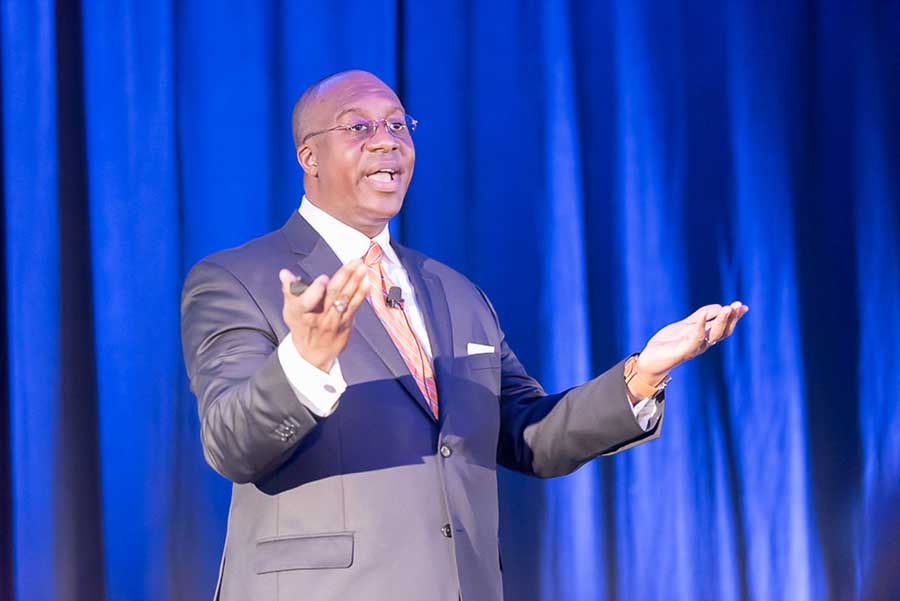 Coaching Expertise
Executive & Leadership Coaching
One of Marshall Goldsmith's 100 Coaches (MG100)
Emotional Intelligence 2.0 and 360 Practitioner
Facilitation Expertise
Workshops Facilitation: Executive Meetings, Strategy Sessions, Board Retreats
Learning Facilitation

Instructional Design for Effective Learning
The Emotionally Effective Leader
Effective Presentation Skills
Coaching Certificate (ATD)
Knowledge Management (ATD)
Harvard Business Publishing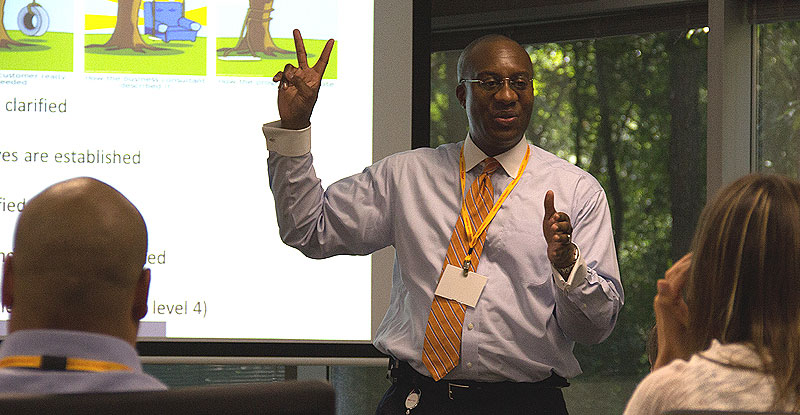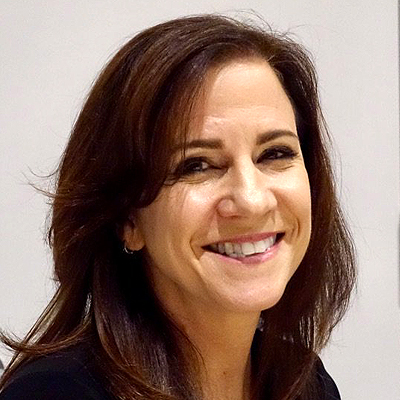 Eddie Turner is a rare find in the consulting world. In addition to helping you focus on the things that lead to your goals, he is diligent in supporting those goals. Fortunately for eParamus, Eddie is great at connecting dots and goes beyond the engagement to drive impact in other areas. Without this insight we would not have been able to maximize many of our efforts. Most important, it is a joy to work with Eddie. He has an infectious positive personality that I "borrowed" many times to support the task at hand. He helps me be my best, always follows through, and has my complete trust. I highly recommend Eddie and know you will be glad you got the opportunity to work with him!
Eddie Turner, the Leadership Excelerator®, helps groups find new motivation and create strategic business plans through effective facilitation. He is passionate about working with leaders to "Accelerate Performance and Drive Impact!"® through the power of coaching, facilitation and professional speaking.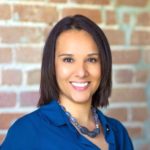 Eddie is a expert in utilizing technology for employee engagement and employee development. His willingness to share his methodology and tips on improving collaboration with other learning professions was our first connection. I attended his presentation on "Designing and Delivering Effective Virtual Classes and Virtual Meetings" at the Houston ATD Conference. After that even Eddie facilitated a virtual session of the training for my team at American Express. His level of enthusiasm and pure knowledge on the subject made our Development Day a success. I look forward to opportunities to partner with Eddie in the future.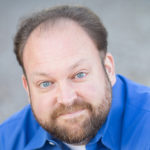 Eddie led a session in the Innovate track titled, "Designing and Delivering Effective Virtual Classes and Virtual Meetings." It did not disappoint. Not only did I find the content and approaches Eddie shared innovative, but at the same time, very practical in the way we all could immediately take back new ideas to begin implementing. His high energy approach to presenting was well received by everyone in attendance and I continued to hear people buzzing about his presentation all day long. Through the information that he shared, as well as the real life examples he offered, it became very obvious that Eddie is a natural leader and someone we can all learn with. It is my sincere hope that I have the opportunity to attend more Eddie Turner presentations in the near future.
It has been great knowing and working with Eddie in my role as Learning Architect in the College of Leadership. He brings so much knowledge coupled with enthusiasm in all that he does! Great team player as well. I actually knew of Eddie even before joining FMC Technologies. One of my former colleagues noticed through LinkedIn that I was going to join FMC Technologies and mentioned that Eddie had delivered a great presentation on how technology is being used at FMC Technologies. He was highly impressed. To my surprise, I met Eddie a few weeks into my job and we have collaborated on projects. Eddie has been a great resource!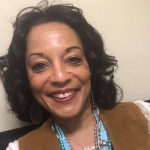 I had the marvelous experience of watching Eddie Turner facilitate a webinar concerning Adobe Connect. Obviously very articulate and personable in his demeanor, Eddie took command of the live-streaming stage and brought this training opportunity to life … Mr. Turner is an amazing asset to the learning community and anyone that wants to learn how to be a professional speaker in this genre – via the web and live-streaming. His talent obviously far outweighs what was presented here and I look forward to viewing any of his future presentations on Adobe Connect materials.
Eddie Turner conducted a dynamic virtual learning presentation at the 2015 ATD Houston Technology Expo. He demonstrated passion and a high degree of expertise on how virtual instructor led can be more impactful than classroom training. He used a great example when his company limited travel, but needed to get a keynote speaker to kick off a virtual conference. Eddie called it the "Big Get." If you are looking for excellent presenter that has a wonderful style of engaging an audience than Eddie Turner is your man! I certainly would recommend him to kick off or close any conference.
Eddie's communication skills have been very helpful as an AdobeConnect meeting facilitator for global video conference meetings involving large groups of people that I hold periodically throughout the year.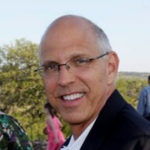 Eddie presented a very informative and engaging presentation on "facilitated collaboration" for our local ACMP Chapter. I really appreciated that he shared very useful information, not just "fluff" and I walked away with new tools I didn't have before his presentation. I will look for opportunities to bring Eddie back to present to our group and can enthusiastically recommend him for other groups interested in an informative and engaging speaker.
Eddie Turner is keynote speaker who delivers transformational client experiences that exceed expectations, improve execution and accelerate performance!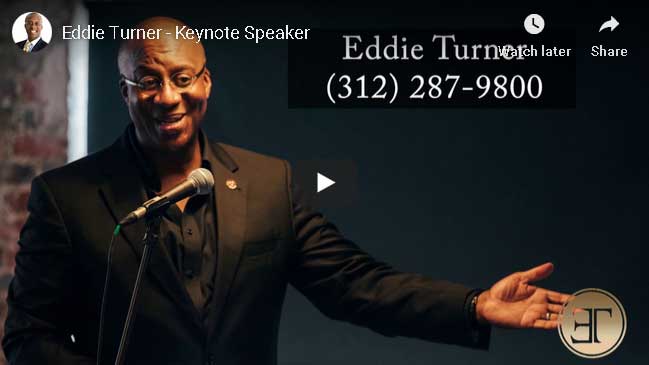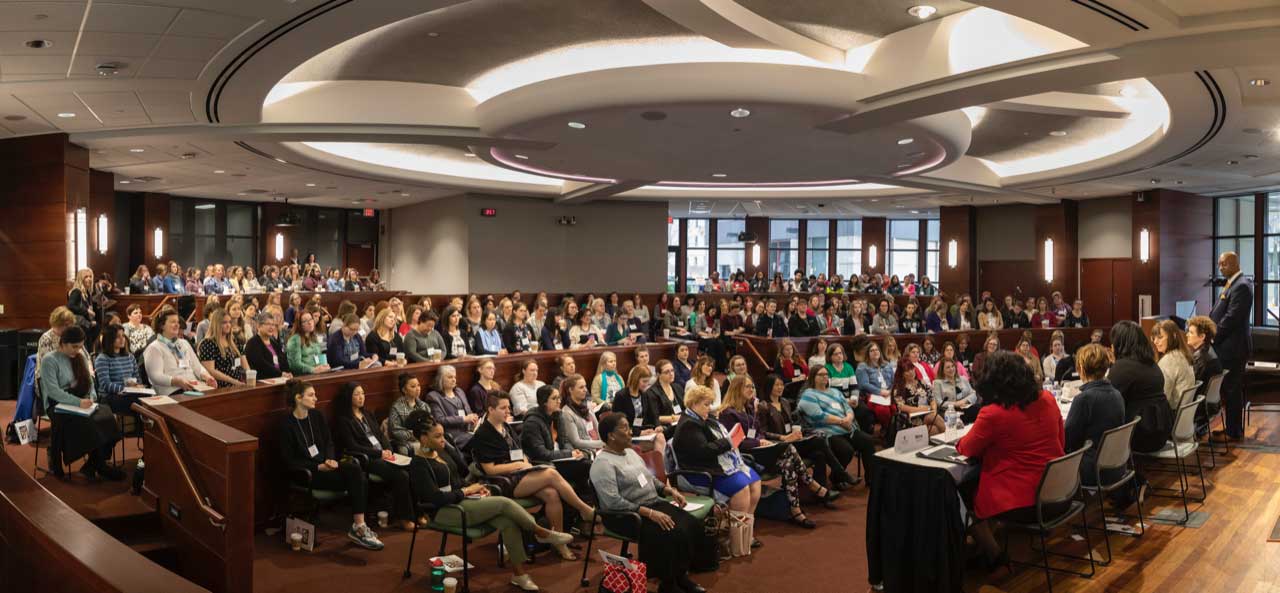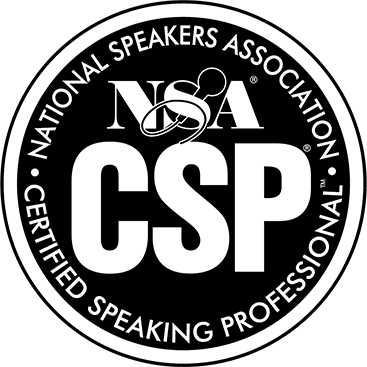 Eddie Turner, The Leadership Excelerator®, has earned the National Speakers Association's CSP® (Certified Speaking Professional™) designation. It is the speaking profession's highest international measure of professional platform excellence. This designation shows Eddie's commitment to the speaking profession. The CSP® indicates he has demonstrated superior speaking ability and has a proven track record of professionalism and success. Less than 15 percent of NSA members worldwide have achieved the CSP designation. Eddie earned this designation by mastering the four professional competencies adopted by the NSA Board of Directors: Eloquence, Expertise, Enterprise, and Ethics.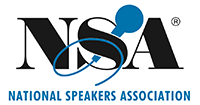 Eddie Turner is a professional speaker and member of the National Speakers Association and its New York City Chapter.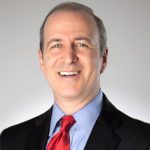 Eddie Turner lights up every room he enters. He is one of one of those rare people who brings positive energy wherever he goes, and you feel better just by spending a few minutes with him. I've come to know Eddie through our membership in the National Speakers Association. He is a man of high character: honest, accountable, caring, and humble. How many people can you say that about? If you're considering hiring Eddie as a leadership advisor, facilitator, or speaker, I have just one piece of advice: do it.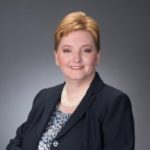 I had the pleasure of attending a session Moderated by Eddie. Of the 3 sessions I attended, Eddie's was by far the best. He brought the perfect level of energy to the session, encouraging the panelists while highlighting key points for attendees. Thoughtfully, he provided question cards for attendees, recognizing that not everyone is comfortable asking questions in large groups. I would happily work with Eddie, based on my experience yesterday.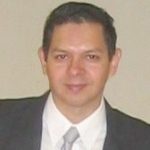 I can hardly find proper words to describe Eddie's capacity to transmit knowledge and information. His passion and professionalism is contagious He will lead you to main content of any matter in such a wonderful way that you will feel you're in a conversation with a many year's friend. On my 16 years career I went thru many trainers, speakers and coaches but Eddie's skills are definitively far away above the standard. Eddie is the most charismatic and creative, speaker you may find His audience and presentation management skills are just amazing. I can guarantee you can trust on Eddie to convey training and/or coaching of any subject independently of his complexity.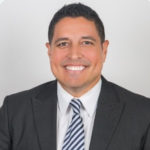 Eddie is a valued client of TransPerfect and through coincidence I had the privilege of hearing him speak at my first ATD Conference. Being the last speaker of the day the audience is typically running low on gas, however I was completely brown away by his ability to engage the audience and capture our attention. His presentation was informative and extremely professional while maintaining a sense of casual conversation that we all could relate to. I would certainly look towards Eddie for any future speaking engagements that require a highly precise speaker with a great personality.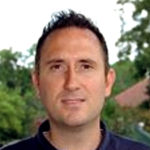 Eddie has to be one of the best presenters I have ever seen! He had command of the room, was engaging, funny and very passionate. I'm glad I got the chance to be a part of it and look forward to seeing him present again.
Eddie Turner is an International Certified Coach. He holds credentials from the two largest coaching certification organizations in the world.  He also facilitates an international coaching certificate program for the Association for Talent Development.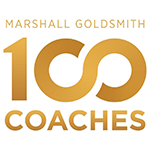 MG100
Eddie Turner is one Marshall Goldsmith's 100 Coaches
100 Coaches is an organization created by world-renowned business educator and coach, Dr. Marshall Goldsmith—the leading expert in his field. This organization brings together many of the world's leading executive coaches, top business thinkers and best leaders with the common purpose of making good executives better. The goal is to prepare, develop, and energize inspired leaders for the future.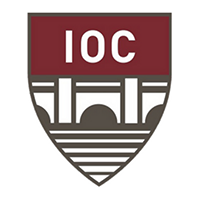 Fellow
Institute of Coaching, McLean/Harvard Medical School
Eddie Turner is an Institute of Coaching Fellow. The Institute of Coaching at McLean Hospital is an academic teaching hospital affiliated with Harvard Medical School. It is a community of international coaches dedicated to building the scientific foundation of coaching and delivering best practices.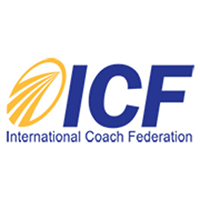 International Coach Federation
Associate Certified Coach (ACC)
Eddie Turner has been an ICF Coach since January 2015 and has served on the Board of Directors for ICF Houston. Eddie, an Associate Certified Coach (ACC), is one of over 25,000 coaches in 119 countries across the globe recognized as an ICF Credentialed Coach.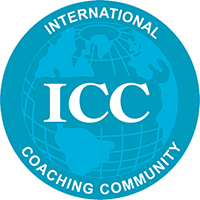 International Certified Coach
International Coaching Community
Eddie Turner has been one of the more than 13,000 International Certified Coaches certified by The International Coaching Community (ICC) since January 2015. With certified coaches in 67 countries, ICC is one of the largest professional organizations for coaches around the world.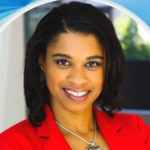 If you want customized career coaching for where you are in your career to take you to the next level – look no further than Eddie Turner LLC. Over the past few months Eddie has given me great recommendations on how I can improve in communication and presence. He is flexible in accommodating to your schedule and gives suggestions tailored to your needs. I enjoyed working with Eddie and would highly recommend him to any working professional looking to take their career to the next level.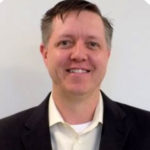 You all should be jealous that I had the opportunity to be coached by Eddie before anyone else, while he was completing formal credentials; as a mutual courtesy; guaranteed that he can help you unlock new layers of introspection, performance, and value. -Forever thanks Eddie, you are a great man!!!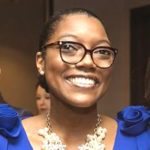 Top Notch! Confidence. Process. Creativity. So many things can describe the value in working with Eddie Turner. I had several coaching sessions with Eddie, and in every one of them I gleaned "pearls of wisdom", making each session very worthwhile. Truly an invaluable resource for speaking, and presenting in a business and public setting. These are tools that will never expire in personal or business situations. Thank you Eddie!
Organizations that have had the Eddie Experience!
Accenture
Apple
Art Institute of Houston
Association of Change Management Professionals
Association for Talent Development
Dell
Deloitte
Doerr Institute for New Leaders at Rice University
Emerson
Ernst & Young
ExxonMobile
Forbes
Forbes School of Business and Technology
General Electric
Harvard Business Publishing
Harvard Kennedy School – Adaptive Leadership Network
H-E-B
Heidrick & Struggles
Houston Food Bank
Intesolv
MD Anderson Cancer Center
National Diversity Council
National Speakers Association
Northwestern University
Pepsi
PricewaterhouseCoopers
Purdue University
TechnipFMC
The College of Health Care Professionals
University of Chicago Hospitals
University of Houston
Wilber Wright College
Xerox
Contact Eddie today to get started