John J. Perry
2018 MEECO International Thought Leader of Distinction
A Hidden Figure
Episode Summary
Have you seen the movie "Hidden Figures?" In this episode I interview the 2018 MEECO International Thought Leader of Distinction. I planned the episode to discuss the designation he earned but then the conversation took a different turn. We had a riveting discussion about John Perry's role at NASA during the 1960's and his later work in leadership development where he helps people recall and honor their yesterdays, reveal and understand their today, and believe in and get excited about the promise of their tomorrows.
Bio
John J. Perry, Founder and President, Human Productivity Systems, Inc., is an organization and leadership development consultant. He developed the Job-Person-Environment Assessment™ (JPEA™) as his primary diagnostic tool. The results, which are based on individuals' key work-related perceptions and preferences, reveal the amount of "energy" they expend during a "typical" day at work. The aggregate JPEA™ results reveal an organization's "health."
John uses participants' JPEA™ results to identify any barriers to workplace excellence and helps participants answer three important questions: "What" are the barriers; "So what" do they mean to me/us; and "Now what" am I/are we going to do about them? They then develop strategies for implementing the changes that the answers indicate would be necessary and beneficial. He has served many organizations, large and small, in the public and private sectors, and for-profit and not-for-profit.
John has a BS in Mathematics from Florida A&M University and an MBA in Management Decision Systems from University of Southern California. Prior to starting his consulting career in 1982, he was employed for over 22 years by the NASA Dryden Flight Research Center in several disciplines, including aeronautical research engineering, functional and project management, financial management, and management systems consulting.
Website
www.hpsonline.com
Job-Person-Environment Assessment™ (JPEA™)
www.jpea.com
LinkedIn
https://www.linkedin.com/in/john-j-perry-b16a032/
Twitter
https://twitter.com/JohnJPerryJPEA
Facebook
https://www.facebook.com/john.j.perry
Leadership Quote
"The man who has done his level best, and who is conscious that he has done his best, is a success, even though the world may write him down a failure."
– B.C. Forbes, Scottish Journalist (1880-1954)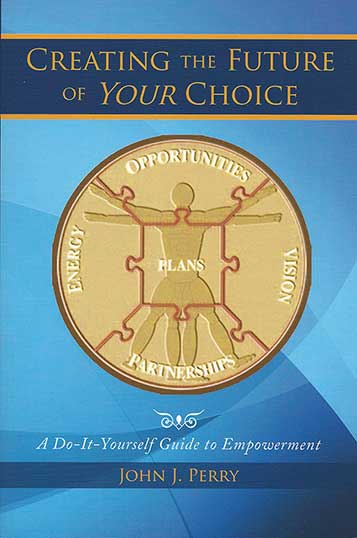 Transcript
This podcast is part of the C Suite Radio Network, turning the volume off on business.
Welcome to the Keep Leading Podcast, a podcast dedicated to promoting leadership development and sharing leadership insights. Here's your host, the Leadership Excelerator, Eddie Turner.
Eddie Turner:
Hello, everyone. Welcome to the
Keep Leading Podcast
, the podcast dedicated to leadership development and insights. I'm your host Eddie Turner, the Leadership Excelerator. I work with leaders to accelerate performance and drive impact.When I planned the episode that you are about the hear, it was the with the thought of talking to Mr. John Perry, a man who was awarded the 2018 MEECO distinction of Thought Leader Of The Year and I wanted to talk about that and the work that he has done to help people create better tomorrows and empower themselves. As you listen to this episode, you're going to see that it takes a different turn than what I original planned. This is perhaps one of the most deeply personal episodes I've ever recorded. As I record this, I hear my grandmother and my grandfather, I hear the conversations they used and many of the stories they told me. John Perry, if you have seen the movie Hidden Figures and how it reveals the accomplishments of three amazing black women went untold and unrecognized for years, well, John Perry was a contemporary of those amazing women and he too is a hidden figure. And his work has gone untold and unrecognized. So, I consider it a deeply personal and quite an honor to be able to have him tell his story on the show. And it takes me a to a deeper place than what I anticipated and have us appreciate the importance of the voice that I have and the role that people like John Perry and those other amazing hidden figures have played in a creating a pathway for people like me and my generation that would not be possible otherwise.
So, listen to this episode and it is my sincere hope that all of us will see the need to keep leading in a different way as a result of listening to the story and the words of John Perry, right after this.
This podcast is sponsored by Eddie Turner LLC. Eddie Turner LLC delivers executive and leadership coaching, professional speaking, facilitation services, and management consulting across the globe. Eddie Turner LLC also creates voiceovers, serves as a master of ceremonies, as a panel and event moderator, and provides national media commentary. Visit EddieTurnerLLC.com to learn more.
Eddie Turner:
Hello, everyone. Welcome to the
Keep Leading Podcast
, the podcast dedicated to leadership development and insights. I'm your host Eddie Turner, the Leadership Excelerator. I work with leaders to accelerate performance and drive impact.Would you like to create a better tomorrow. My guest today is the 2018 MEECO International Thought Leader Of Distinction and he is committed to helping individuals and organizations do just that. He helps people recall and honor their yesterdays, reveal and understand their today, and believe in and get excited about the promise of their tomorrows. I am talking about Mr. John Perry.
Mr. Perry, welcome to the Keep Leading Podcast.
John Perry:
Thanks very much. Thanks for having me.
Eddie Turner:
Now, you and I met last year at the MEECO which stands for Measuring Excellence in Executive Coaching Conference and there you were awarded the designation of International Thought Leader of Distinction. So what I'd love for you to do is to tell my listeners a little bit about your background and how you earned that prestigious designation.
John Perry:
Well, basically I grew up in Florida and I was one of five siblings and grew up in a typical neighborhood in Florida and always loved education, loved learning so much so that I went to summer school whenever I could and gain a lot of insight about learning as I did so and I caught my older sister in the grade, so we went to middle school and high school together. After graduating high school I went to college. And at the time schools in Florida were segregated. So my options were limited. So I chose Florida A&M University in Tallahassee which is 70 miles from where I grew up in Jacksonville. And I made it in mathematics. I had originally wanted to be a doctor and this change my mind, decided I wanted to be an architect and Florida A&M didn't offer Architecture degrees, so I chose math and graduated from FamU. In fact, it will be 60 years ago this Saturday. Our graduation was June 1, 1959.
Eddie Turner:
Well, congratulations! That is fantastic. Now, we'll go back to your MEECO designation in a moment but you said a couple of things here that I would like to address. Number one, I remember when I just saw you at the conference, I saw you, you're a distinguished looking man and I remember this, you were like at the top of the staircase, my listeners can't see me waving and gesturing right now but I saw you at the top of staircase and I'm like "I need to meet him." There just was something about you and then just from the way I was raised, just respecting my elders. And you look like take a walking history book. And then you gave your speech and not a pin could be heard dropping. You had everyone mesmerized. And then you actually had a lot of people laughing at certain points. We went from quiet and silence and awe to you really had the gift of gab and had us laughing. So when you talk about the fact how you had to make certain educational decisions because at that time in America black people's options were limited and you could not pursue the path you really wanted to pursue but you went in a different route and you still found success. And I love that I admire that and then also at a time where many black people were not getting higher education. So if you didn't pursue higher education at all at a time when many were only getting high school and sometimes only grade school educations but then to be able to go on and have success, can you talk about that a little bit for us.
John Perry:
My good fortune was being born to parents who were relatively uneducated even for the standards of that day. My mother had a sixth grade education and my father had a third grade education but they both understood the importance of education as our ticket to ride out of the circumstances they up grew with. And so education was almost preordained for me because I graduated from high school at age of 15 what does a 15 year old do? I couldn't get a job because they had child labor laws back in the day. All I could do was go to school. So I went to school and graduated at the age of 19 with a Bachelor's Degree in Mathematics. And I knew that I didn't want to teach. I didn't know what I wanted to do with that degree but I knew that I didn't want to teach Math. So I started looking for jobs and couldn't find one in the south, of course. That was a different time. And so I decided I would apply for jobs in Arizona, New Mexico, and California. And the first offer I got was from the NASA High Speed Flight Station at Edwards, California and they offered me a job as an aeronautical research engineer. I didn't know what that was but I had figured if they were going to give me a shot at it, I'm going to take that shot.
Eddie Turner:
You said you didn't know what it was but if they'd be offering you figured "I can do it."
John Perry:
I'm going to give it a shot. I'm going to prove to them that I can.
Eddie Turner:
So they gave you a shot at being an aeronautical research engineer for NASA.
Eddie Turner:
And so when you said that to us I remember that and I remember as you went through your story immediately what came to my mind and what may be coming to the mine of my listeners is many of them have seen the movie Hidden Figures and Hidden Figures explores the history of three relatively unknown black women who made immense contributions to America's journey into space. And so because of that movie, we have a deeper appreciation for them and what they did and a price they paid. So you really are one of those hidden figures who many people have not had a chance to hear about. So I just wanted to say that and now let you to say a little bit more about your journey at NASA.
John Perry:
Well, the era of the Hidden Figures was my era because the time around which that story was written was 1961. By 1961 I had two years of experience as an aeronautical research engineer. By then I am now the project manager for the X15 simulator. And as you may not know, X15 rocket-powered airplane that helped us explore the fringes of space. So we were working on the journey to space from an aeronautical standpoint and moving out into space as our flight plans dictated. So I got the opportunity to work with people like Neil Armstrong and Pete Knight and those guys who later became famous for their exploits. As it turns out, and I didn't realize until one of my former NASA colleagues told me, my name shows up in the book Hidden Figures.
John Perry:
Yeah, I didn't know how they got my name and I contacted her, I think, but I never got a response but yes I was named and my job title was in the book Hidden Figures. And so I was among those ladies and what differs for me was I had never experienced the treatment they experienced. And when I watched the movie, I was not aware how close to the surface was about that kind of treatment.
Eddie Turner:
Tell me a little bit more about that, if you will. You said when you watched it, you had an emotional response. Can you talk about what their response was?
John Perry:
Yeah. There were separate things like having to walk a quarter mile to use a restroom, not being able to drink out of the white water fountain. And I remember having had the same experiences. And once I became an engineer, I went back home to visit my family in Florida, we were taking a trip to their homeland which was Alabama and we were on this road headed that way and wanted to stop and use the restroom. So I went to the restroom, the colored restroom. It was so filthy it looked like it had never been cleaned. So I said that no one that I knew would use that restroom. So I walk into a service station and got the white restroom key off the hook and went and opened the white restroom rational for my sisters and my parents and wife to use. And as soon as a worker at the service station saw that, he finished serving the customer and jumped in this pickup truck and raced away. So I said "Wait a minute. Have I just …"
Eddie Turner:
Oh my goodness.
John Perry:
And so we headed on down the road toward Alabama. About 10 minutes later this sheriff's car approached us from the real and I thought this was it, we're going to be fired on out in the woods somewhere but he wasn't there … enquired about our business." So we survived that experience but that movie brought back all of those experience like having to stand behind the white line on the back, no matter how crowded it was in the back, we were not allowed to sit in front of the white line on the back, so we'd be standing up on the back everybody was find. And as a freshman in college we started a boycott over the bus counter, we later got arrested because she dared seat in front of the bus when it was empty and the bus driver pulled over, called a cop and she was arrested. So that's the kind of thing that came back to the surface for me as I watched that movie. My good fortune was I went to work for a leader. Our chief executive would not tolerate that kind of behavior in his organization.
Eddie Turner:
So you had a chance even that early on when the rest of the country had not caught up to what it meant to treat people civilly and like a human being, you actually had a leader in the true sense of the word that went against the grain and treated you differently.
John Perry:
Right. And what was amazing to me, as I reflect on that, is that's how I started to define for myself what leadership is and what it looks like because what he understood as leader was his job was to inspire excellence, his job was to do those things that would inspire us to commit our best in that service because Kennedy had opened open his mouth and said "We're going to land a man on the moon by the end of the decade return him to earth safely." We had a key role to play in that journey. He knew that he needed to best talent available and somehow I slipped through but I'm glad I did.
Eddie Turner:
Okay, I'm sure you did more to slip through.
John Perry:
And so what we knew was we had to come to work every day, committed to giving our best in that quest as. So he wanted to get all the garbage that would prevent us from doing that out of the way. And so, as a point about speech, as you just mentioned it was those lessons that I learned during his leadership that has helped me form what I consider to be the leadership challenge for today and doing the development work that I'm doing for my clients. I realized that that kind of leadership is rare even 50-60 years later.
John Perry:
Because people don't know leadership. A lot of people still think leadership is about position, title, salary, size of office. Leadership is about behavior.
John Perry:
And it's what you do habitually that inspire others to invest in your service. And this guy got it, even in the '50s and '60s. In fact she was instrumental and formed the first Equal Employment Opportunity Committee at our facility which I cared for the first 10 years of its existence. He also recognized after a while that all of the engineers were white and male and he knew there had to be other engineers who look like me who could do good engineering work. So he looked at where were we recruiting. So were we recruiting at places where we're not likely to find female or others or people of color? So we started recruiting at historically black college and university, at a Hispanic university. In fact, I went on a recruiting trip to Georgia Tech. And at the time Georgia Tech was graduating more female engineers than any institution in the country. And so he was very proactive in making sure that he gave everybody a chance to make that commitment and he would let nobody stand in the way of that. In fact our entire aircraft mechanic corps was white at that time. There was one guy who looked white what he was kind of darker skin and it turned out he was Puerto Rican and they he was black and they gave him all kinds of trouble. Once he later found out about that, he said "No, this ain't happening." So he went out and recruited a black mechanic who was getting ready to retire from air force and he was smart enough to recruit the right person to break the color barrier in that society. There was a guy who was well respected, very talented, he was big physically. So I read about, they gave him a whole lot of name, and he could probably punch …
John Perry:
He just did his job and that was, again, integrating the technical support staff. So this guy did all this stuff consciously. This didn't happen by accident. This was the '60s after all. And so I got fortunate to get in the organization of a real leader who showed me what leadership is and what it feels like.
Eddie Turner:
So you got a chance to work with the leader that showed through example what leadership is. You were able to experience what it felt like because he offered a certain level of protection and direction for you and others who are under his leadership.
Eddie Turner:
You gave us a lot there, Mr. Perry. You talked about the emotion you felt when you saw the movie Hidden Figures, that you were contemporaries with those amazing women and you are mentioned in the book and you have had similar experiences to what they have had but because of the leadership that you worked under, it sounds like you did not at a certain point have to go through some of those same things, things got a little bit better. Is that what I'm hearing?
John Perry:
Yes, I never experienced that. And in fact, NASA was my sanctuary because the city l live in was not a lot different from the city I left.
John Perry:
I got evicted from my first hotel. I got evicted from my first house that I shared with some other engineers because once they found out I was in there, they evicted all four of us. I was refused service in restaurants. So living in this town didn't feel a whole lot different from living at Jacksonville, only there were no signs saying "Colored only" or "White only" but the behavior was the same. So when I walked into the building at NASA, I was safe. I was John who was an engineer who could help with landing a man on the moon. And nobody cared about the color of the package that the talent came in.
Eddie Turner:
Look at that, no one cared about the color of the package that the talent came in.
Eddie Turner:
I like that.
John Perry:
Like I said, that was my sanctuary. So when I wanted to work, I was in hog heaven.
Eddie Turner:
You had to go to work to get relief from the times.
John Perry:
Right. And like when I first got married which almost 58 years ago now, we had a tough time finding a place to stay and we got every excuse from "We don't rent" to "We don't care" to "We're not prejudiced but some of our neighbors might be and we don't want you to get hurt." So we looked all over down for a place and finally had to resort to go to another black couple who owned a house here in town and their job had been transferred to a city about 90 miles away and his house was for rent. So we rented from him and stayed there for six and a half years and vowed that once we found a house we wanted to buy, we would spend every dollar we could get our hands on to fight the system that we would not get opportunity to buy in. Fortunately, the real estate agent I was dealing would deal in real estate part time and he was a engineer at NASA. So I worked with him all day and then I dealt with him when we were looking for a house in the evening. And so he told me "If you have that problem with this housing, I'll go to court with you." And so I never had that problem, we bought the house that we wanted and come October 15 we will be in there 50 years.
Eddie Turner:
You've been in the same house since that day?
Eddie Turner:
That's amazing.
Eddie Turner:
So you've been married 58 years. So that means that you it took you eight years to get a home.
John Perry:
Well, we weren't ready the first few years.
John Perry:
Then when we were ready, it happened pretty quickly because of the agent because during that time real estate agents had two 3 x 5 card boxes. That was long before the internet. So one card box was for black folks. The other card box was for everybody else. So we never even got to see properties in neighborhoods that they wanted to keep segregated.
Eddie Turner:
That's what I meant. It took you that long because of the times that a couple like you couldn't get a home easily because of what was unfolding in our nation.
John Perry:
And in our neighborhoods and in our city and they wanted to keep segregated and a lot of us ended up there because there are a lot of FAA, Air Traffic Control with a lot of Engineers the Air Force, a lot of engineers from NASA. So we had a real black community here in town and we used to socialize together. So we decided as we got to the point where we wanted to buy a house that we would not in the same neighborhood. If one couple bought in one neighborhood, the other couple would have to go to another neighborhood because we were not going to allow them to use us to segregate neighborhoods.
John Perry:
So next day there were no all-white neighbors.
Eddie Turner:
Well, I'm impressed, obviously. And, by the way, congratulations. 58 years of marriage. That's just outstanding. And then the ability to stay in the same home for 50 years. I mean I don't have any words. I mean, it's just incredible. And I'm enjoying this conversation with you Mr. Perry because as I thought when I saw you and as I got a chance to listen to you then and as I'm listening to you now, I literally have chills. The amount of history that you have lived the I only can read about or that I have heard from my parents and grandparents, especially at that time, the average male only getting a third grade education, the average black woman getting only a sixth grade education, that was common then and how far we have come.So I'd like to go here at this point and just pause for a moment, as much as I hate to hit the pause button, I want to pause for a moment and just have a word from our sponsor.
This podcast is sponsored by Eddie Turner LLC. Organizations who need to accelerate their development of their leaders call Eddie Turner, the Leadership Excelerator. Eddie works with leaders to accelerate performance and drive impact. Call Eddie Turner to help your leaders one on one as their coach or to inspire them as a group through the power of facilitation or a keynote address. Visit EddieTurnerLLC.com to learn more.
This is Laura Gassner Otting, Founder and Chief Catalyzing Officer of Limitless Possibility and you're listening to the Keep Leading Podcast with Eddie Turner.
Eddie Turner:
Okay, everyone. We're back and we are talking with Mr. John Perry. Mr. John Perry works with people to help them recall and honor their yesterdays, reveal and understand their today, and get excited about the promise of tomorrow but he really is one of NASA's hidden figures. We haven't even gotten a chance to talk about the work that he does today yet. We're still talking about his history at NASA. And you took me down memory lane with some stories that my parents used to tell me the, Mr. Perry, and hearing about you and your educational achievements in spite of the times and what we had to go through. And what you're telling me now is not that it was that long ago. We're short time removed from what you are describing.
John Perry:
Yeah, I would talk that with my wife and my sister who is into genealogy and she looked at our family history and what I realize is that we're not so far removed from that dreadful day when we were enslaved because I knew my great grandmother on my mother's side, she was bought as slave in 1863. So we think that we are so far removed that nobody ever knew a slave or nobody ever had a slave but I'm approaching my 80th birthday and I knew a former slave. So we still have some work okay and we still have to develop the ability to talk about the journeys we all travelled because each has been shaped by the journeys we travelled to get to this place. And what was precious about each of us and what has earned each other's respect is the journey we traveled but we don't listen to the stories about the journey, so we don't know each other. We know about each other but we don't know each other. And as a leadership development consultant, one of the biggest challenges I face is a leader who doesn't know the people he or she is trying to inspire. This is what makes leadership so difficult.
John Perry:
You got to know the people.
Eddie Turner:
Well, I brought you on to talk about one thing and as you started talking about the work that you did there at NASA and you just talked about just this journey and this history of people of the black heritage, I feel like I should have had you on for a completely different subject now. And I feel like I got to have you on for another interview because I'm not even going to be able to touch everything you accomplished at NASA. Can you just give us the top three things you'd say in your storied career at NASA that you achieve? And as I'm asking this question, in my mind's eye I'm seeing some of the slides you shared it with us there in Denver. Can you share just a couple of those with my audience please?
John Perry:
Sure. Well, I think the first leadership lesson I learned at NASA was leaders believe in and sometimes for others until others believe in and for themselves. I was six weeks into my NASA career, just turned 20. A supervisor calls me into the office and says "John, I want you to build this orbital rendezvous simulator."
Eddie Turner:
A who? Say that one more time.
John Perry:
Orbital rendezvous simulator.
John Perry:
So, it's a way to simulate two bodies orbiting in space and rendezvousing. And he said "I'm going to assign you this technician who will do all the building, all the building of the hardware. You write a program and implement a program on a computer. And we want to send it out so the pilots can practice." Well, I said "If you think I can do it, I'd be dumb not to try." So I went to work and lo and behold, we built that thing and it was funny looking contraption because it had some pretty primitive hardware. And I figured those self-respecting test pilots would spend five minutes in this thing. As it turned out, pilots would come and spend hours practicing how to rendezvous with another body orbiting in space. So two months, three months into my NASA career I realized that I had talents I didn't think I had but my leader, my supervisor saw in me something I didn't see in myself. And if he had never challenged me to build that simulator, I probably would never have known that I was capable of doing so.
Eddie Turner:
That's a powerful lesson. So by having believing in you before you could believe in yourself, you were able to tap into a hidden talent that you didn't even realize you had.
John Perry:
Right, I had no clue what I was capable after only six weeks of meeting that talent.
Eddie Turner:
That had more of an impact than what you anticipated.
John Perry:
Oh yeah. Now I figured I'm bulletproof but not quite, not quite.
Eddie Turner:
But not quite, okay.
John Perry:
Well, the next major challenge that I was offered was to become the project manager on X50 Simulator. Of course, like I said earlier, the X50 was this rocket-powered airplane to help us explore the fringes of space. And it was a monstrosity in terms of the computer equipment that it used and it had, what we call, an 'Eye of Bird' Simulator which was a physical replica of the airplane itself that was several hundred feet away connected to the computer by a cable. That whole thing was my responsibility and my job was to make sure that it was a faithful representation of the airplane itself. And so the second lesson I learned during that project was you need to clearly articulate expectations and hold people accountable for meeting them. So I know what my job was. I knew I had to make sure the simulator was ready for the pilot to come down and practice. The last thing I wanted to do was have a test pilot waste his time on a stimulator that I hadn't gotten prepared. So I really figured what I had to do. I developed a process by which I tested the accuracy of the simulator in the profiles we had, high speed and high altitude profiles. I had a test for each. So if we were practicing for high altitude fights, I'd make sure it met the criteria for accuracy at high altitude simulations. If we were having a high speed flight, I made sure it met the expectations of power, the pilots would spend hours and hours and then they'd go off and fly the airplane. And as soon as they got back and took their pressures themselves, we would have a debriefing and they would say how faithful the simulation was, how accurately I had simulated what they would experience in the air. Sometimes it didn't work as well as I had hoped and the leader would make sure I knew that no mistake was fatal unless you repeated it too often. The leader would say "Okay, John, that didn't work. What are you going to try next and what do you need?" I'd tell him I'd need a ton of money to try the next thing. And so we were allowed to make mistakes and that's the only way we learned. If we know the answer to the question, why bother asking it.
John Perry:
So we would a research and development. That's what it's all about, answer questions that they maybe don't even have an answer. Well, you'll find out. Ask the question explore. So that was the second lesson – set clear expectations and hold people accountable for meeting that.
Eddie Turner:
Well, thank you for sharing those two very important lessons. Now you accomplished a lot during your career but somehow you pivoted, you went from being an aeronautical engineer with all the inventions that you were responsible for and some of the patents that we haven't talked about to leadership development consulting where you've even written your own assessment. Can you talk about that please?
John Perry:
Yeah. Well, I experienced exemplary leadership for the first 20 years of my NASA career. And so when I got a new manager who didn't know what leadership was and certainly didn't know how to do leadership, it changed my experience of work. He was more command and control. And we thought that leader had rights and privileges. And as its Chief Financial Officer, which I was at the time because I got an MBA, as I came back to NASA after my engineering management career I came back to NASA as the CFO, and as a the CFO I didn't know what the rules were. We're in fact responsible for protecting the taxpayer's trust. So leaders, I don't care how high they are in the organization, have no privileges. They only have rights. So the new leader I got thought that because he was my boss he could order me to do things that I knew will get us both in trouble. And so I refused to follow those orders. And if it did happen once every week or two, I probably would have survived but every day five minutes after he walked into his office, he would be in my office ordering me about something. And then I started having all the stress-related ailments, headaches, sleepless nights, weight loss, all that stuff that we do to ourselves and ended up having to go through therapy to deal with all that stuff. And I realized I didn't want to live my life that way. So, within a few years of being to retire with lifelong financial I just walked out.
Eddie Turner:
You were under so much pressure and stress from this gentleman that you walked out ahead of getting your full retirement.
Eddie Turner:
So sad to hear.
John Perry:
And I did it, nobody made me do it, I did it myself. So I don't blame anybody for that.
Eddie Turner:
No, just the fact that you were in that kind of environment where your only source of relief was to walk away to get your sanity back, that's sad. I'm sorry to hear that.
John Perry:
Yeah, that was a big move for me but fortunately I had my wife who said "I'd rather have you alive and sane than a steady paycheck." She had her own career. She was a teacher. So she was not dependent upon me. I was the primary bread earner but that was not an issue for her. She was much more concerned about my health.
Eddie Turner:
No, the other thing is I want to just address the fact that I forgot about the fact you also were the CFO. I remember the engineering component of your career but the fact that you went back and then got an MBA, came back and was the CFO?
John Perry:
I was in the right place in the right time and I was able to take full advantage of the circumstance. One of the lessons that my parents taught me that I don't want to forget to mention is they always taught us as we were growing up, all five of us, "Don't let how people treat you define who you are."
John Perry:
So I never personalized the way my last manager treated me.
Eddie Turner:
Don't let the way other people treat you define yourself. Is that what it was?
Eddie Turner:
So say it one more time. I want to make sure we get that because that was golden.
John Perry:
Don't let the way others treat you define who you are.
Eddie Turner:
Okay, thank you.
John Perry:
And so one of the first questions I asked as recognized the fact that I had to leave NSAS was "What compels a person to within three years of retirement leave a job he had hoped to retire from?" So that was what set me off on this journey of trying to find out the answer to that question – What happens to people at the workplace that makes it so unbearable that they will take significant risks to escape that place, as it happened to me? I know what it felt, not like what like I read a book. I lived that for two years. And so I knew how miserable I was. And so I started just talking to people and I got the opportunity to work with some folks that they had some similar questions and we decided there had to be away to produce results that explain the source of people's pain or joy at work. And that was genesis of the development of the Job Person Environment Assessment which puts the person in the workplace. And it's based on who he or she is and how he or she sees the job as it needs to be done and the environment within which he or she is asked to do the job and for some it's an assessment of energy – How much energy do you have left at the end of a typical workday? And so I believe that we need to have enough energy at the end of our workday with which to make a life because we need to make a living and we also need to make a life. If I leave it all company's store, then when I leave work, I have nothing left with which to make a life. I didn't want to be in that place and I know how to help people avoid that place for themselves if they choose to.
Eddie Turner:
Okay. Well, that's interesting. I want to tie this back, what you're saying here, with something else you said a minute ago that I wanted to highlight. You talked about how you were working for a man that was instructing you to do things that you knew would get you both into trouble. And in light of some of the things we see unfolding in the news today, that's a leadership lesson in itself that we could talk about four an hour but I like how you have the moral fortitude and you had strong ethics not to let someone else who is in the higher position dictate to you what you should do that would have you violate that. And then you go on to create this assessment that helps people figure out where they are and how they are at the end of their workday because this was costing you your satisfaction in your workday.
Eddie Turner:
So this assessment you use in helping to develop other leaders today, you were telling when we were together the success you've had in developing leaders.
John Perry:
Yeah, what I try to get them to do is vacant form choices. I can only help people identify and explore options. I can also help them evaluate consequences for each of the choices they might make but I can't tell them what to do. I work even with sixth graders. I modify my service to be suitable for kids as early as sixth grade because I think prevention might be less frustrating than remediation. And I've had sixth graders ask "Mr. Perry, what should I do?" I say "Hey, I have enough trouble trying to figure out what I should do. I'm going to have you figure out what your options are because if you have the options, you have the choice. So the first job I have is to help you identified and explore options."
John Perry:
"Once you come up with two or more options, now you have a choice. Now, you do this, this is what's likely to happen. How valuable is that to you? If you do this, this is what's likely to happen. How valuable is that to you?" Pick the one that's going to lead to the most favorable outcomes and lessons for you." so that's really what I do, help people ask and ask it for themselves important questions because I don't have answers for them. I don't even answers for myself in a lot of cases. So I help them find their answers and as long as they're willing to own the consequences of the choices they make and they take responsibility for what happens as a result of what they do, then they are empowered. They might be in jail, they might be on the streets but it's on them.
Eddie Turner:
And then when we talk about how can people create better tomorrows as a leader, you have a three-step process that you use. Can you just briefly tell us about the three-step process to help us create better tomorrows?
John Perry:
Well, the first step is recalling and honoring their yesterdays. Often times we don't give ourselves enough credit for the achievements we have made and the obstacles we have overcome in order to make those achievements because we don't recall our stories. So I try to help people tell their stories given the chance of their birth and the circumstances in their lives to tell their story. And I try to have them tell it to somebody who is interested in listening as a learner and not a judge. And what I do then is make sure that the listener is looking for those gems that's of value. As you know, I use the word … and the time of which is the potential of man and their education. And it goes like this. We're going to take advantage of life rich in gems of inestimable value. Education can alone cause it to reveal its treasures and enable mankind to benefit from. What that says to be is those gems of inestimable value can be found in the stories we tell about the journey we traveled. And the listening part that's important is that when I'm listening to your story, I'm looking for that which is precious about you, that which makes you worthy of my respect regardless of your circumstance. And I could identify if you listen to somebody's story about their journey to find at least one precious gem in the story. And so that's the recalling and honoring plays. Revealing and understanding the present is what the JPEA does. It's a snapshot in time – This is where I am today. This is who, this is where I see my circumstance. So I use that to help them understand the source of their joy or pain in the workplace. And then third step believing it and getting excited about the promise of their tomorrows. First, they have to have the dream of possibility because if you can't see possibility on your current circumstance, I'll suggest your future's in somebody else's hands. So you have to have a vision of your future. And then help them right a plan. And I use the book that I wrote – Creating The Future Of Your Choice – as a guide for that process because out of that process comes the plan that they write for themselves with the help of the coach or consultant that they then commit to execute. And it's to help them create better tomorrows. So that's the process that I use.
Eddie Turner:
All right. So step one was to recall and honor their yesterday. Step to was reveal and understand their today. And step three is believe in and get excited about the promise of their tomorrows. And you have documented this as a companion tool in your book and the title was again …
John Perry:
Creating the Future Of Your Choice. The subtitle is A Do-It-Yourself Guide to Empowerment.
Eddie Turner:
Beautiful. I love that. And this is the part that led to you becoming the 2018 MEECO International Thought Leader Of Distinction. Am I correct?
Eddie Turner:
Boy oh boy.
John Perry:
My body of work for the last 37 years.
Eddie Turner:
Yes. Wow! What a testimony to your body of work and what a privilege to be able have access to your thought leadership through some of your writings and, boy, I'm getting kind of tongue tied even just thinking about it what I would say to you next. I'm just in awe of you. I truly am in awe of you and I am so grateful that you took the time to come on the show and talk with me and my listeners today.What would you say if we were thinking about summarizing this session? We talked about a lot about leadership and would it be that leadership is, something that you said earlier, is a behavior and not a position and entitle? What would you say how we could summarize our conversation today?
John Perry:
I think the key is leaders inspire others to achieve. It's what they do habitually, that is inspire others. And bottom line is the challenge of leadership is getting to know those who you're trying to inspire so you will know more about what it is like to be inspiring to them. That's why I make a distinction between leadership and management. A lot of people are comfortable being managers because management is a shared compliance. So all you have to do in order to share compliance is rules and make sure people comply with rules – Show up all the time, don't abuse lunch breaks, take your breaks prescribe, all of that stuff. That's management. Leadership is about inspiring commitment. In order to inspire people to commit their best, you have to go to the people. That's a whole lot harder than the rules.
John Perry:
So the key for me is I see a lot of management, as one of our colleagues likes to say, most organizations we serve are over managed and under led.
Eddie Turner:
Over managed and under led. Well, thank you for that nice summary.So Mr. Perry, on the Keep Leading Podcast we like to give leaders a thought, a quote, a story, something that they can use that helps them keep leading. Do you have something you'd like to share with leaders to help them keep leading.
John Perry:
Yes, there's a quote by B. C. Forbes who lived between 1880 and 1954 and I think he says all we need to know about what success is and it goes like this – "The man who has done his level best, and who is conscious that he has done his best, is a success, even though the world may write him down a failure."
Eddie Turner:
I like that. I like that. Thank you very much.Now, where can my listeners learn more about Mr. John J. Perry.
John Perry:
My website is every www.HPSOnline.com and that's where most of the services I offered are outlined and there are links to other websites that I have, one for the assessment itself, one for the student development work that I do. I also have blogged. That's the hub of all things Human Productivity Systems and I happen to be the Founder and President of Human Productivity Systems.
Eddie Turner:
Excellent. Well. I'm going to put that in the show notes so that everyone can have access to it so they can connect with you, read about you. I'm also going to put a link to your books. They can go to Amazon and get a copy of your book. And definitely just you are a gem and a true treasure and I thank you again for your time today.
John Perry:
Well, thanks for having me. It's been a pleasure talking with you, as always.
Eddie Turner:
And I want to thank you as well for listening. This concludes this episode. I'm Eddie Turner the Leadership Excelerator, reminding you that leadership is not about our title or our position, as Mr. Perry so eloquently stated for us today. Leadership is an activity. Leadership is action. It's not a case of once leader, always a leader. It's not a garment we put on and take off. We must be a leader at our core and allow it to emanate in all we do. So whatever you're doing, always keep leading.
Thank you for listening to your host Eddie Turner on The Keep Leading Podcast. Please remember to subscribe to The Keep Leading Podcast on iTunes or wherever you listen. For more information about Eddie Turner's work please visit EddieTurnerLLC.com.
Thank you for listening to C Suite Radio, turning the volume up on business.
The Keep Leading!™ podcast is for people passionate about leadership. It is dedicated to leadership development and insights. Join your host Eddie Turner, The Leadership Excelerator® as he speaks with accomplished leaders and people of influence across the globe as they share their journey to leadership excellence. Listen as they share leadership strategies, techniques and insights. For more information visit eddieturnerllc.com or follow Eddie Turner on Twitter and Instagram at @eddieturnerjr. Like Eddie Turner LLC on Facebook. Connect with Eddie Turner on LinkedIn.