Dr. Steven Stein
Founder and Executive Chairman of MHS. Author of "The EQ Leader" and co-author of "The EQ Edge"
Emotional Intelligence and Your Success
Episode Summary
What is the difference between your IQ and your EQ? Why does it matter? I sat down with Dr. Steven Stein the Founder and Executive Chairman of Multi-Health Systems to discuss this. In this episode, we explore the importance of emotional intelligence and its role in success for leaders.
Bio
Dr. Steven Stein is a clinical psychologist and Founder and Executive Chair of MHS, an internationally known publisher of psychological tests and human analytics company. MHS is a 3-time Profit 100 winner for fastest-growing companies in Canada, one of Canada's 50 Best Managed Companies (since 2014), one of Canada's Most Admired Corporate Cultures, and has been awarded the American Psychological Association Healthy Workplace award. Dr. Stein has also been awarded Ernst & Young Entrepreneur of the Year (Ontario, 2015) award.
Dr. Stein has consulted to a number of organizations including for-profit, non-profit, government and military. These have included American Express, Air Canada, Canadian Forces, US Air Force, US Army, Navy Seals, Canyon Ranch, and various reality TV shows including Big Brother Canada, Scare Tactics, The Amazing Race Canada, MasterChef Canada, Intervention Canada, and The Bachelor Canada. MHS clients include Google, Microsoft, Amazon, NASA, Disney, FedEx, Ford, FBI, US Navy, US Air Force, and many others.
He is a leading expert on emotional intelligence and has authored several books, including The EQ Leader: Instilling Passion, Creating Shared Goals, and Building Meaningful Organizations through Emotional Intelligence; The EQ Edge: Emotional Intelligence and Your Success; Emotional Intelligence for Dummies, and Make Your Workplace Great. He has also done over 100 TV, radio, and newspaper interviews mostly related to emotional intelligence in the workplace.
Websites
https://www.mhs.com
http://stevenstein.com
LinkedIn
https://www.linkedin.com/in/drstevenstein
Twitter
https://twitter.com/drstevenstein
https://twitter.com/mhs_talent
https://twitter.com/eiconnection
Evoking Reality from Reality TV: What Emotional Intelligence Can Teach Us
Steven Stein at TEDxUTSC
https://youtu.be/-ezV14UT_X8
Facebook
https://www.facebook.com/MHSAssessments/
Leadership Quote
"Leadership is taking actions that influence the thoughts, behaviors, or feelings of one or more people."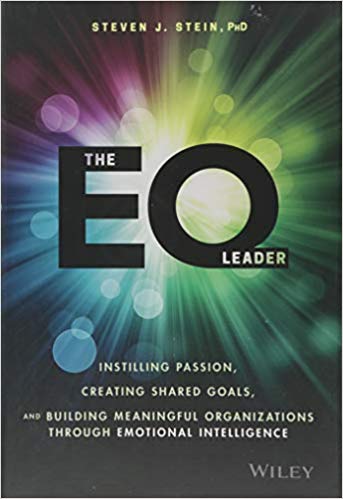 The Keep Leading!™ podcast is for people passionate about leadership. It is dedicated to leadership development and insights. Join your host Eddie Turner, The Leadership Excelerator® as he speaks with accomplished leaders and people of influence across the globe as they share their journey to leadership excellence. Listen as they share leadership strategies, techniques and insights. For more information visit eddieturnerllc.com or follow Eddie Turner on Twitter and Instagram at @eddieturnerjr. Like Eddie Turner LLC on Facebook. Connect with Eddie Turner on LinkedIn.