Laura Gassner Otting
Founder and Chief Catalyzing Officer, Limitless Possibility
Becoming Limitless
Laura speaks with change agents, entrepreneurs, investors, leaders, and donors to get them past the doubt and indecision that consign their great ideas to limbo. She delivers strategic thinking, well-honed wisdom, and catalytic perspective informed by decades of navigating change across the start-up, nonprofit, political, and philanthropic landscapes.
Website
www.lauragassnerotting.com
LinkedIn
https://www.linkedin.com/in/lauragassnerotting/
Twitter
https://twitter.com/heylgo
Facebook
https://www.facebook.com/heylgo/
Instagram
https://www.instagram.com/heylgo/
Limitless Life Assessment
https://limitlesspossibility.outgrow.us/limitless
TEDx Talk: Stop Asking "How Can I Help?" | TEDxCambridge
https://www.youtube.com/watch?v=XYMM9joekdE
Leadership Quote
"If all we get in life is what we deserve, we would never get what we demand." – Laura Gassner Otting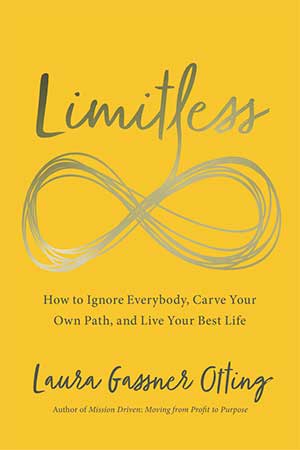 The Keep Leading!™ podcast is for people passionate about leadership. It is dedicated to leadership development and insights. Join your host Eddie Turner, The Leadership Excelerator® as he speaks with accomplished leaders and people of influence across the globe as they share their journey to leadership excellence. Listen as they share leadership strategies, techniques and insights. For more information visit eddieturnerllc.com or follow Eddie Turner on Twitter and Instagram at @eddieturnerjr. Like Eddie Turner LLC on Facebook. Connect with Eddie Turner on LinkedIn.