Jeffrey Hayzlett
Chairman, Host of C-Suite with Jeffrey Hayzlett and Executive Perspectives LIVE on C-Suite TV
The Hero Factor
Jeffrey Hayzlett is the primetime television host of C-Suite with Jeffrey Hayzlett and Executive Perspectives LIVE on C-Suite TV and is the host of the award-winning All Business with Jeffrey Hayzlett on C-Suite Radio. Hayzlett is a global business celebrity, Hall of Fame speaker, Chairman and CEO of C-Suite Network, home of the world's most trusted network of C-Suite leaders and best-selling author. His most recent book is The Hero Factor: How Great Leaders Transform Organizations and Create Winning Cultures.
Website
https://www.herofactorbook.com/hero-factor
Other Website
https://c-suitenetwork.com/
LinkedIn
https://www.linkedin.com/in/hayzlett/
Twitter
https://twitter.com/JeffreyHayzlett
Facebook
https://www.facebook.com/JeffreyHayzlett/
Instagram
https://www.instagram.com/jeffreyhayzlett/?hl=en
Leadership Quote
"A business that makes nothing but money is a poor business." – Henry Ford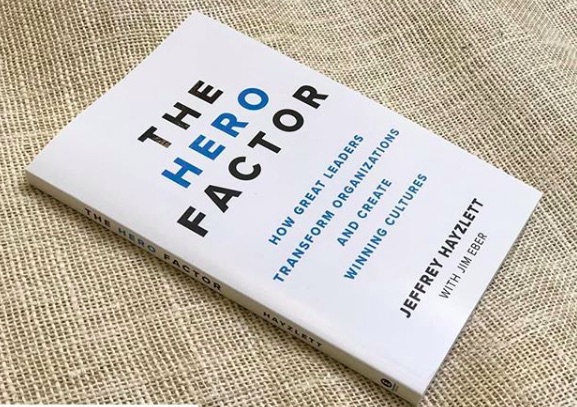 The Keep Leading!™ podcast is for people passionate about leadership. It is dedicated to leadership development and insights. Join your host Eddie Turner, The Leadership Excelerator® as he speaks with accomplished leaders and people of influence across the globe as they share their journey to leadership excellence. Listen as they share leadership strategies, techniques and insights. For more information visit eddieturnerllc.com or follow Eddie Turner on Twitter and Instagram at @eddieturnerjr. Like Eddie Turner LLC on Facebook. Connect with Eddie Turner on LinkedIn.