Meridith Elliott Powell
Business Growth Expert
Thriving in Uncertainty
Episode Summary
Meridith Elliott Powell is a business strategist who is passionate about helping her clients learn the strategies they need to not just survive but thrive in uncertainty. She shares some of those strategies in this episode and discussed "The Best Sales Book—EVER!"
Check out this 60 Second preview of the episode!

Bio
Voted one of the Top 15 Business Growth Experts to watch by Currency Fair, a Top Sales Experts To Follow by LinkedIn, and one of the Top 41 Motivational Speakers alongside some of the best in the business. Meridith Elliott Powell is an award-winning author, keynote speaker and business strategist who is passionate about helping her clients learn the strategies they need to thrive in uncertainty.
With a background in corporate leadership and sales, her career expands over several industries including banking, healthcare and finance. Meridith worked her way up from entry-level to earn her position in the C-Suite. She is a Master Certified Strategist, Executive Coach and Certified Speaking Professional, a designation held by less than twelve percent of professional speakers. The author of five books, including her latest The Best Sales Book Ever – Cut Through the Excuses and Send Sales Through The Roof – written with legendary sales strategist Connie Podesta. Meridith is also an invitation-only author for LinkedIn, having published more than six courses on their prestigious education networks.
When she is not speaking or consulting, Meridith can be found hiking, mountain biking or endlessly chasing little white balls on golf courses round the country.
Website
www.valuespeaker.com
Other Website
https://www.meridithelliottpowell.com/blog/
LinkedIn
https://www.linkedin.com/in/meridithelliottpowell/
Twitter
https://twitter.com/meridithpowell
Facebook
https://www.facebook.com/meridithelliottpowell
Instagram
https://www.instagram.com/meridithelliottpowell_official/?hl=en
Leadership Quote
"You are the average of the five people you spend the most time with."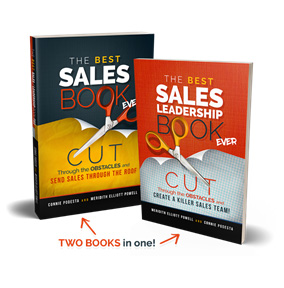 Transcript
If you're a small business owner looking to grow or expand your business, check out OnDeck Business Loans. OnDeck offers business loans online from 5000 dollars to 500,000 dollars and their simple application process only takes 10 minutes. Unlike banks they'll give you a decision quickly and funding in as fast as one day. Get a free consultation with an OnDeck loan adviser. Visit OnDeck.com/Podcast.
This podcast is part of the C Suite Radio Network, turning the volume up on business.
This podcast is sponsored by Grand Heron International. Through a growing network of credentialed and vetted coaches, Grand Heron International brings you on-demand coaching with coaching on site and the Coaching Assistance Program for corporations. Whether you are a company committed to investing in your leaders, an individual navigating a complex situation or a coach searching for a superb network of coaches, visit us at GrandHeronInternational.com.
Welcome to the Keep Leading Podcast, the podcast dedicated to promoting leadership development and sharing leadership insights. Here's your host, the Leadership Excelerator, Eddie Turner.
Eddie Turner:
Hello, everyone. Welcome to the
Keep Leading Podcast
, the podcast dedicated to leadership development and leadership insights. I'm your host, Eddie Turner, the Leadership Excelerator. I work with leaders to accelerate performance and drive impact.
We live in a world full of uncertainty. Uncertainty often grips many and paralyzes them. Rather than be paralyzed or live in fear, what can we do to not only survive but actually thrive in uncertainty? My guest today will answer that question. I'm talking to Meredith Elliot Powell. Meredith is voted one of the top 15 business growth experts to watch. She's one of the top sales experts to follow and one of the top 40 motivational speakers in the world. Meredith is also an award-winning author, keynote speaker and business strategist who is passionate about helping her clients learn the strategies they need to thrive in uncertainty. So, for that reason, I am absolutely excited to welcome Meredith Elliot Powell to the Keep Leading Podcast.
Meredith, welcome to the show.
Meredith Powell:
Thank you, Eddie. I'm excited to be here.
Eddie Turner:
Well, I am excited to have you. Please tell us a little bit more about your background.
Meredith Powell:
I think you certainly hit the highlights, the things that are worth bragging about in my background but as I was listening to the intro and the things that you were talking about, I think the only other thing that I want to share with the listeners is that truly my passion is uncertainty, really helping people see uncertainty as an opportunity rather than an obstacle. That's what I study, that's what I speak about, that's what I write about and that is what I am on a never-ending quest to really get the answer to, to really help you grow a business in an uncertain marketplace.
Eddie Turner:
Seeing opportunity rather than an obstacle, when it comes to uncertainty. I like how you said that.
Meredith Powell:
Yeah, it's funny. I mean, Eddie, when I came up with the idea was I kept going into companies that I work with, both you and I work with a lot of organizations, and I would walk in and I'd say "How are things going?" and people would say "We're really having a great year but, oh, this uncertainty" as if uncertainty was always a negative. And I just started to think "What if we flipped the script on that? What if we started to think about uncertainty as rather than something that prevented us from growing but it was actually something that propelled us to grow?" And so, I started looking for organizations and companies and, believe me, there aren't many but those that have really made that shift in their mindset.
Eddie Turner:
And what did you find?
Meredith Powell:
What I found was the ones that had made the shift in their mindset were companies that had really figured out a new formula for growth that did position them for rather than fearing what's coming or fearing the unknown, actually using it as an opportunity to grow their company, but more importantly, as a way to gain competitive advantage, whether that literally be with their competitors or whether it be customer experience or whether it meant attracting top talent.
Eddie Turner:
Nice. So, they had to basically do a full mind shift to not only seeing it differently but seizing the opportunity that comes out of seeing it differently.
Meredith Powell:
Yeah. I understand why there's so much fear around uncertainty. I mean, I like to describe uncertainty as change on steroids, right? You know the change is coming. You just don't know what that change is going to be, you just don't know what it's going to happen or what impact it could have on your business. How are you supposed to grow in a marketplace like that? So, no wonder we think of it as a negative, we think of it as an obstacle, we think of it as something that's going to hurt our business rather than move it forward but what I found with these leaders, whether they be in a large company or smaller organizations, they did just that, they really shifted their mindset to begin to think "Okay, this isn't something that's going to stop my company. How can I begin to use this as an opportunity to move the company forward?" So rather than fearing change or uncertainty, they started to actually integrate it into the business strategy and into the business plan?
Eddie Turner:
That sounds intriguing, actually integrating it into the business plan. I like that. So, you are working with these organizations as a consultant but you also speak on thriving in uncertainty. So, do you have an official definition that you use around that or is it basically what you just said to me?
Meredith Powell:
Basically it is this idea of, basically the way I described it, but if I had to say to people, when I get off on the platform or whether I'm consulting with a company, I'm trying to get people to embrace the reality that we are living in a marketplace for the very first time where more than can impact your business is outside of your control. I mean, think about this. Eddie, I'm working with a healthcare company right now. And, literally, this healthcare company is sitting on the fence. If in this next election the republicans win, then his business strategy is one direction. If the democrats win, his business plan has got to be in a whole another direction. And those are things that he has absolutely no control of the outcome of the election at the local, state or federal level but all of those greatly impact his ability to grow his business. Add to that the technology advancements that will probably happen in the next two years could greatly impact how he grows his business, none of which he has control over, some of which he doesn't even know what those will be at. So, what I do is go into companies and get them, first, comfortable with that type of atmosphere. The second is how do you plan for, strategize, and actually anticipate the changes that are coming.
Eddie Turner:
That's a good example. Thank you for sharing that. And so, if someone is listening and they see themselves in that scenario, well, they may be thinking "Well, there's always uncertainty in life, be it from the political dynamics that may unfold or just the vicissitudes of the economy that we are all impacted by." How is this any different than what we're talking about?
Meredith Powell:
Yeah, it's the first time that it's been moving at the pace that it's been moving. The second is that you're absolutely right, there's always been uncertainty but it was to some degree, controlled uncertainty. I mean, Eddie, I'm 56 years old. So, when I was growing up, competition meant the guy down the street. And my biggest threat was the fact that some other competitor might move into the marketplace. Fast forward that to today's marketplace. I'm sitting here running my business, worrying about competitors like you that are like me but for both you and I, our Uber could be around the corner. The chances that AI will replace some of the very products that we offer right now is definitely a reality. So, it is the fact that it is truly change on steroids. And most of it is we struggle that even if you don't plan it into your business plan, you're not even going to see it coming. I mean, look what happened to the taxicab industry with Uber. Look at what happened to the hotel industry with Airbnb. This is disruption coming at a fast pace and disruption that in a normal business model you're not getting your head out of the sand and seeing the changes that are coming.
Eddie Turner:
Indeed. Those are two great examples of disruptors that no one saw coming. And, certainly, they altered the landscape for not just their industries but, in fact, especially in the case of an Uber, created an entirely new industry.
Meredith Powell:
Yes, exactly. And with it took workforce, I mean, out of traditional businesses. Now, even if you're not somebody who competes with a "Uber," you're not in the transportation industry or whatever, still that disruption has impacted you because it takes up … I mean, now anybody can start a business by basically getting a URL. So, it's just we are moving in a marketplace, we are living in a marketplace that is moving so fast with disruption coming from so many different directions.
Eddie Turner:
Indeed. And because of Uber, we have officially a gig economy and it's become something that's cool in some corners. And good, bad or otherwise, some employers are now leveraging where they would have used a temp service or temporary employer placement firm before, they are now just turning to these independent contractors and utilizing them in the workforce. So, truly a disruptor, a new model established and, as you said, forcing businesses to compete in ways they would not have anticipated otherwise even though it is not directly related to what they do.
Meredith Powell:
Everything about today's marketplace is different. So, what I like to always say is if we live in a marketplace where everything is different, wouldn't it make sense that we would need a different set of strategies, that we need a different approach. And that's truly the message I try to get across to people is, honestly, take a hard look at the world that you're competing in. And if it isn't the same world as it was five years ago, then look at your business strategy and let's update it.
Eddie Turner:
And when you're helping them to make these updates to deal with uncertainty, is there a piece of advice you find yourself giving more than another?
Meredith Powell:
Yeah, it's my favorite piece of advice and that is the biggest thing that I want companies to make a shift with, and I really want to emphasize, Eddie, for your listeners and everything, that we could be talking with a Fortune 500, we could be talking with a mom and pop. It's the same advice. So, this is applicable to anybody listening. One of the biggest things, and I think one of the foundational pieces if you want to thrive in today's marketplace, is typically as business owners what we've been used to doing is running our own businesses and we haven't worried too much about anything else. And in today's marketplace, if you own a business, if you run a business, if you lead a team, you need to be spending, I think, at least 40% of your time with your head out of your business, looking and focusing on the changes coming in the marketplace. I give my clients, and I'm happy to give you a copy of it to put it in the show notes, but I give my clients a document called a 'Future External Environmental Scan' and I just list on there things like society, customers, competition, technology, industry, politics. And just spend time every couple of months getting a couple of people on your team together or if you run a small business, maybe you get a couple of your peers and just sit down, take 30 minutes outside of your business and ask yourself what is happening in those areas, what is changing in those areas. And when you finish the brainstorming session, ask yourself "Is there anything we need to be worried about, focused on or taking advantage of?" If the answer is yes, go back and change your strategy. If the answer is no, then good. Just wait till the next brainstorming session.
Eddie Turner:
Excellent. Thank you for sharing that advice. And, certainly, we would be interested in posting that as a guide for our listeners to be able to refer to later on. I often along those lines, as an executive coach, use the illustration, and I know that you are a tremendous golfer…
Meredith Powell:
Well, I don't know about that but I like the game.
Eddie Turner:
I use the illustration of Tiger Woods at times because as a golfer, especially in his heyday, he was known for out of nowhere just re-tweaking his swing, go through these periods where what he was doing that, he would lose matches and people would say "Why are you tweaking your swing? You're winning. You're already at the top of the game" but he would go through that because, to your point, the competition is getting better and he would always try to look at how could he make these adjustments to keep that competitive advantage.
Meredith Powell:
Yeah, what a great analogy, because imagine if Tiger had been competing, and he just won the Masters last year, if he'd been competing with the same game or the same equipment he had been playing with when he first started, when he was a younger man, a healthier man, and you said, being in a competitive field, it wasn't at the level it is, I just find that, and I'm sure you find this too, and I get it. We go into companies, and understand, I do it too, it's worked. I had a good year. Things were good. Why do I have to change what's working? And the answer to that is because the marketplace is changing around you. And if you don't change with it, what was good enough in 2019 is not going to be good enough in 2020.
Eddie Turner:
Absolutely. Our friend Jeffrey Hayslett says "Adapt, change or die."
Eddie Turner:
What are some of the biggest challenges facing business leaders and owners today that they should be using to insert their business under the microscope for uncertainty on the horizon?
Meredith Powell:
I think the biggest is, number one, somehow we have turned back around and finding talent has become such a huge issue. And I know you work in this area too but really what does it take to attract talent today, what does it take to engage talent, what does it take to get them to stay with you long term if that's even an option. I think that business leaders and business owners today are struggling to really figure out what the priorities are and what to focus on. And speaking of focus, how do you stay radically focused and then being able to really change on the dime? The other thing, the last thing I'm going to add with that too just because I was writing an article about this earlier today, is the customer voice has become so powerful in today's marketplace. I mean, you slip up once and customers can just kill you or you do something amazing and it can be viral in nothing time. And so, this whole idea that you really are out of control of a lot of what's going on, I think, it's just a really big shift for today's business owners and leaders.
Eddie Turner:
Thank you. I appreciate you sharing that. Fantastic.
And so, what I'd like to do now as we're having this wonderful conversation with Meredith Elliot Powell about thriving in uncertainty is to pause for a moment to have a word from our sponsor.
This podcast is sponsored by Eddie Turner LLC. Organizations who need to accelerate the development of their leaders call Eddie Turner, the Leadership Excelerator. Eddie works with leaders to accelerate performance and drive impact. Call Eddie Turner to help your leaders one on one as their coach or to inspire them as a group through the power of facilitation or a keynote address. Visit EddieTurnerLLC.com to learn more.
This is Phil M. Jones, author of Exactly What to Say, Exactly How to Sell, and Exactly Where to Start and you're listening to the Keep Leading Podcast with Eddie Turner.
Eddie Turner:
Okay, we're back and we're talking to Meredith Elliot Powell. And Meredith is helping us to understand how we can not only survive but thrive in uncertainty. And we're excited to have Meredith because she's one of the top 15 business growth experts to watch, one of the top sales experts to follow, and one of the top 40 motivational speakers in the world. And so, really exciting to have her.
Meredith, we were talking about how we can thrive in uncertainty before the break but I now want to shift gears and talk about your books. I have one of your books on my shelf and you sent me the latest books and I have two of your books. And love them both but this one is kind of interesting because you partnered with the amazing Connie Podesta. Both of you are amazing. So, to put you two together, oh my goodness! How did that come about?
Meredith Powell:
Yeah. So, you're absolutely right. I got to partner with the legendary Connie Podesta. Well, I was lucky enough that Connie called me and said "I'm thinking about writing a sales book." And all the years I've been speaking, I've never produced a book on Sales. And I think Connie has seven or eight books, something like that. And she said "I'd really like to partner with you on that." And I kind of wondered why because I thought "Why would Connie want or need to partner with anybody?" but it was such an interesting idea. She said "You know, Meredith, really on the psychology of sales, we should really understand the mindset and what motivates both the buyer and the sales professional." And she said "You really have the technical piece of it, really the process, what people need to do, the coaching elements, how to build a strategy, those types of things." So, we really brought the best of those together to write the best sales book ever Cut Through the Excuses and Send Sales Through the Roof.
Eddie Turner:
Thank you for saying the title because I wanted to hear it come from you but when I read that, I'm like "Wow! What a bodacious title!"
Meredith Powell:
It is but if you know Connie, and I know that you do, that is a very Connie Podesta title. So, when she said it, I thought "I can't think of a better …" Both pieces of it. I mean, not only the "best sales book ever," but just really "cut through the excuses" and that's what the book is about. I mean, Eddie, it's an interesting twist on a sales book. I mean, everybody has sales advice, things that you should do. And so, we wrote this book on actually things you should quit doing because every sales professional we know has enough things on their to-do list. So, our idea was to write a book that was about what you could take off.
Eddie Turner:
Yes, yes. I liked when you said that it is a very Connie title. That is true. And for those of you listening to this, if you have not heard about Connie Podesta, you would definitely want to look her up. You'll be able to look her up because I'm going to put a copy of this book on the website. And her and Meredith, I can see why this is indeed called 'The Best Sales Book Ever'. And it's so true because there's a ton of sales books out there but you all come at it with a very unique perspective. And from what I can tell, from what I've read and what I've seen, you all have both literally worked with tens of thousands of sales leaders and sales professionals. And I like how you divided up how you approached it in terms of your sales expertise. And so, that part becomes very, very clear. And you all wrote this not just as a regular book. Tell us a little bit about the format of the book and why that matters.
Meredith Powell:
Yeah. There's a lot to the format of the book. The first thing that you're going to notice is that it's two books in one. I mean, the first part of the book was written for the sales professional, what the sales professional needs to quit doing, but as we got into writing of it, we would talk about it and we'd say "Oh, we need a chapter on this. We need a chapter on that" and it became apparent that we had a book for sales leaders too because how could you really write a book for the sales professional and not have something for the sales leader. So, if you flip the book over, it's really two books in one and that is the 'Best Sales Leadership Book Ever' and it's the things that sales leaders need to quit doing. So, I've mentioned the fact that it is really a book that's actually going to take things off your to-do list but, Eddie, I think the other thing that we did that I think was really quite smart and really kept the sales professional and sales leader in mind is that the chapters are short and every piece you leave a chapter with exactly the action items you should do. Salespeople are busy and they're about getting results. And the book speaks to both of those things.
Eddie Turner:
I think you'll also like the dialogue format in writing.
Meredith Powell:
Yeah, you will. Definitely we are straight shooters in it, maybe even a little, you've got to have a sense of humor because we can get a little sarcastic now and then but it is written very much as if you are engaging or talking to either one of us.
Eddie Turner:
Yes, yes. And that's what I found fascinating. And knowing you both, I hear your voices as I'm reading it. And so, it's as if I am inserting myself in the conversation that the two of you are having, I'm just sitting at the table with you all enjoying it. And so, I think that also made it a fascinating book to read. So, very well done. And I think folks are going to enjoy picking up a copy and then reading it for themselves.
Meredith Powell:
Oh, thank you. We are really excited about it.
Eddie Turner:
You talked about how the first part was written for the sales professional. And one of the things that jumped out at me, again, looking at things through the eyes of a coach, and I work with clients a lot on their beliefs, and I find that oftentimes something that's either keeping them from getting what they want or something that is a reason for what they want in terms of their pursuit, it all centers around the beliefs. And you two address that right away in chapter one or section one of the book.
Meredith Powell:
Yeah, we hit it dead on because, honestly, you can't do anything else in the book if you don't have the mindset and belief that you're good at sales, that you like sales, and that sales is a good thing to do. So, you've got to capture that mindset piece immediately. And, Eddie, I've always believed that, and just like you, I work with my clients on it but you know if you happen to be in the session at National Speakers Association or Influence, our annual conference, did you see the gentleman that went out and got a thousand rejections?
Meredith Powell:
Okay. Well, anyway, he basically wrote a book and I forget what the book was called, but it's something like A Thousand Rejections but he didn't want to do sales because he was terrified of being rejected and so much so that it paralyzed him. So, he just basically decided to sign up for some kind of online course that said '30 Days of Rejection' and he decided to do it and he did go overboard with it and did a Thousand Days of Rejection and it's really entertaining but the thing that became really powerful about it that really speaks to mindset and why that first section of this book is so important is you can see in the sense that at first when he started to go out to get rejections, he was still fearful of rejections but then as the goal became to get rejected and he got excited about it, the irony of life is people stopped rejecting him, right? They started doing whatever he asked them to do. And he asked him to do crazy things like get in a plane and fly a plane and he asked a policeman if he could drive his car, I mean, all types of things but it is about the energy coming off of us. If we believe in ourselves first, then we can do and/or ask and support and help anybody but the work that you have got to do is with you and your mindset. So, we put that upfront because once you nail that chapter, the rest is just going to take you over the edge.
Eddie Turner:
But, Meredith, I love to be better at sales. I just don't have what it takes to succeed as a salesperson. In fact, I'm a leader. Why should I even be worried about sales anyway?
Meredith Powell:
Because everybody is in sales. Every time somebody tells me that they're not good in sales or they have a position that they don't need to sell, it always makes me laugh because the truth is, Eddie, we all sell every day. Every single one of us has a spouse that we have tried to convince to do something, we've had a child we've tried to get to eat a vegetable, we tried to convince friends to do a sporting event or go to a restaurant with us. We all tried to convince our parents to let us have the car when we were 16. We are masterful sellers. The problem is we think of sales in the wrong way. Sales got a bad rap in the '80s and the '90s when things like up-selling and cross-selling and, the art of the close, all those things came out and they were very me-focused. And I'm going to agree, if you're very me-focused and all you're trying to do is achieve your goals, then you may struggle with sales, good chance you're going to struggle with it, but if you really believe your product or service is amazing and you can really help somebody, then just all you're doing is informing people of what you could do that could help them. See, I think we get messed up with sales because we're trying to close a deal. I always tell people forget about closing. Just go out there and inform, educate, listen, and connect. The rest is easy.
Eddie Turner:
Inform, educate, listen and connect. Very nice way of looking at sales. And yes, I threw that curveball at you and you hit it out of the park. Yes, we are always selling and we are all salespersons, whether we think of it like that or not, whether we like it or not. And that message comes through very clearly in your book. And that's one of the reasons why I've included this conversation about leadership. We want every leader to understand that they are a salesperson and should be selling, as you so eloquently brought out. And you have a no-excuses policy because you all tackle excuses. And that's why I kind of threw that in there. So, you all help people to understand that they need to rid themselves of that. Talk about that a little bit, if you will.
Meredith Powell:
Yeah, this whole idea is that people need to rid themselves of excuses. Excuses are just something that are holding your back or putting up obstacles that are preventing you from getting where you need to get to. So, what we wanted to do with this book was really help you get through this book and really be able to master the things, put these excuses aside and put yourself in a position to really stop doing the things that are wasting your time, focus your energies on the things that are really going to help you sell, and then move everything forward.
Eddie Turner:
And putting this all together, I suspect that this comes back to being another strategy to helping us thrive in times of uncertainty. Is that the case?
Meredith Powell:
That is exactly the case. Well done!
Eddie Turner:
So, Meredith, what is the overarching message that you would say you want our listeners to take away from our conversation?
Meredith Powell:
I want them to take away from the conversation to really start to see uncertainty as opportunity, to stop letting it be something that they're worried about and stop waiting for change to happen to them and start anticipating the marketplace and really turn that uncertainty to competitive advantage.
Eddie Turner:
Fantastic. And this is the Keep Leading Podcast and, as such, we like to give leaders something to think about so that they can keep leading. What advice would you share with our leaders?
Meredith Powell:
The biggest piece of advice is that you are the average of the five people you spend the most time with. I just really, really believe in that quote and I really believe that if you want to be better at sales, if you want to be better at leadership, then surround yourself with people who are exceptional at those things.
Eddie Turner:
Wonderful. So, we have to watch our association because we are the average of the five people we spend the most time with. Thank you.
Meredith Powell:
Yeah. I mean, I do think our mothers told us that when we were little but you grow up and realize your mother is right.
Eddie Turner:
Mom knows best. No question about it.
Meredith, I have thoroughly enjoyed talking with you. Where can my listeners learn more about you?
Meredith Powell:
The easiest way to find me is at my website which is ValueSpeaker.com and you can find me on all the social networking sites – LinkedIn, Facebook, Twitter, Instagram, YouTube. I tend to live more on LinkedIn than anywhere else. I really encourage people to reach out and connect because I'd really like to hear from them and stay in touch.
Eddie Turner:
Speaking of LinkedIn, you've done something pretty special with them. Please tell my listeners about that.
Meredith Powell:
Yeah. So, I am an invitation-only author with LinkedIn. I've done about seven of their online courses right now. And I just found out today, so I'm glad you asked, I just found out today that they're going to start translating my courses into other languages.
Eddie Turner:
Oh, wonderful, Meredith! That's fantastic! Congratulations!
Eddie Turner:
And thank you for letting everyone who listens to the Keep Leading Podcast be the first to know.
Meredith Powell:
Right. Yes, they are the first to know. I even haven't shot a video on it or done anything yet.
Eddie Turner:
Well, I love it. That is simply Fantastic. Thank you so much for sharing, Meredith.
And for those who are interested, I highly encourage you to connect with Meredith, take her up on her offer to connect with her. I will be putting all this information in the show notes to make it easy for you.
Eddie Turner:
Meredith, thank you again for being a guest on the Keep Leading Podcast.
Meredith Powell:
Thank you so much. I really enjoyed the conversation.
Eddie Turner:
And thank you for listening. That concludes this episode, everyone. I'm Eddie Turner, the Leadership Excelerator, reminding you that leadership is not about our title or our position. Leadership is an activity. Leadership is action. It's not the case of once a leader, always a leader. It's not a garment we put on and take off. We must be a leader at our core and allow it to emanate in all we do. So, whatever you're doing, always keep leading.
Thank you for listening to your host Eddie Turner on The Keep Leading Podcast. Please remember to subscribe to The Keep Leading Podcast on iTunes or wherever you listen. For more information about Eddie Turner's work please visit EddieTurnerLLC.com.
Thank you for listening to C Suite Radio, turning the volume up on business.
The Keep Leading!™ podcast is for people passionate about leadership. It is dedicated to leadership development and insights. Join your host Eddie Turner, The Leadership Excelerator® as he speaks with accomplished leaders and people of influence across the globe as they share their journey to leadership excellence. Listen as they share leadership strategies, techniques and insights. For more information visit eddieturnerllc.com or follow Eddie Turner on Twitter and Instagram at @eddieturnerjr. Like Eddie Turner LLC on Facebook. Connect with Eddie Turner on LinkedIn.