Joseph O'Connor
Co-Founder, International Coaching Community
Coaching the Brain
Episode Summary
The co-founder of the International Coaching Community who has written nineteen books that have been published in 30 languages and have sold over half a million copies worldwide uses his new book to explain practical applications of neuroscience to coaching.
Check out this 60 Second preview of the episode!

Bio
I worked as a classical guitarist, concert player and teacher when I left University, which gave me an interest in high performance and the 'Inner game'. I now work internationally as an executive coach and coach trainer.
Together with my wife and partner, Andrea Lages, I founded the International Coaching Community (ICC) in 2001, one of the largest coaching organizations in the world with over 13,000 members in over 60 countries.
I have written nineteen books that have been published in 30 languages and have sold over half a million copies worldwide.
I am one of the few certified trainers in the world of deception detection and emotional intelligence approved by the Paul Ekman organization.
The latest book is 'Coaching the brain – practical applications of neuroscience to coaching'
I believe it is essential for coaches to know some neuroscience – how the brain actually works.
It is also fascinating how neuroscience is supporting some of the ideas and practices of spiritual traditions.
Website
www.internationalcoachingcommunity.com
Other Website
https://www.coachingthebrain.com/
LinkedIn
https://www.linkedin.com/in/josephlambent/
Facebook
www.facebook.com/joseph.oconnor.coach
Leadership Quote
"All paths are the same, they lead nowhere. Does this path have a heart? If it does, the path is good. If it does not, it is of no use."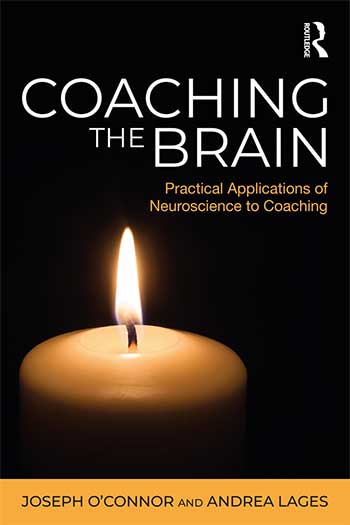 Transcript
If you're a small business owner looking to grow or expand your business, check out OnDeck Business Loans. OnDeck offers business loans online from 5000 dollars to 500,000 dollars and their simple application process only takes 10 minutes. Unlike banks they'll give you a decision quickly and funding in as fast as one day. Get a free consultation with an OnDeck loan adviser. Visit OnDeck.com/Podcast.
This podcast is part of the C Suite Radio Network, turning the volume up on business.
This podcast is sponsored by Grand Heron International. Through a growing network of credentialed and vetted coaches, Grand Heron International brings you on-demand coaching with coaching on site and the Coaching Assistance Program for corporations. Whether you are a company committed to investing in your leaders, an individual navigating a complex situation or a coach searching for a superb network of coaches, visit us at GrandHeronInternational.com.
Welcome to the Keep Leading!® Podcast, the podcast dedicated to promoting leadership development and sharing leadership insights. Here's your host, the Leadership Excelerator, Eddie Turner.
Eddie Turner:
Hello, everyone. Welcome to the
Keep Leading!® Podcast
, the podcast dedicated to leadership development and leadership insights. I'm your host, Eddie Turner, the Leadership Excelerator. I work with leaders to accelerate performance and drive impact through the power of facilitation, coaching and professional speaking.
When I coach leaders, I pull from a well of experience and training. That part of my experience in training was shaped by the International Coaching Community. It is one of the largest coaching organizations in the world. It has a global presence of 13,000 coaches in 67 countries on five continents. It was co-founded by my guest for today, Joseph O'Connor and his wife, Andrea. Joseph O'Connor is an international executive coach and coach trainer. Joseph has written 19 books or 20, if we count his latest one that we'll talk about today, and they've been published in 30 languages and have sold over half a million copies worldwide. He is one of the few certified trainers in the world of Deception Detection and Emotional Intelligence approved by the Paul Ekman Organization. Joseph's latest book that we're going to talk about today is Coaching the Brain: Practical Applications of Neuroscience in Coaching.
Joseph, welcome to the Keep Leading!® Podcast.
Joseph O'Connor:
Thank you, Eddie. Great to be here.
Eddie Turner:
I am excited to have you. Please tell my listeners a little bit more about you.
Joseph O'Connor:
Whoa! Where do I start? Okay. Well, let's start many years ago when I was a professional guitarist, I gave concerts, and I taught guitar. And I taught a lot of very good guitarists how to play the guitar. And I used to play a trick on them. I used to get them get their guitar out. I say "Well, you know, practice what you're going to play." Then I'd go out and say I'd get some water or a cup of coffee. And I'd listen at the door. And invariably, they would play beautifully. It was beautiful to hear. Then I'd come in and I'd sit down and I'd say "Okay. Now, can you give me the piece of music you were practicing?" And surprise, surprise, it was a lot worse with a lot more mistakes in it than when I was listening outside the door. And it always intrigued me. Why was that? What was going on inside my students' heads that was sabotaging them when I walked in the room because I'm a reasonably looking sort of person? I don't think I've frightened them yet. Their capability was exactly the same. That didn't change. They had exactly the same skills as they had 10 seconds ago and yet they couldn't employ them. And this, I think, really started me down the road of coaching to find out what stops us from giving our best because I believe that people have fantastic potential and their best is wonderful. And yet somehow ideas of consciousness, all sorts of things, stop them. And I want to know what it is and to help them.
Eddie Turner:
So, from your music career of seeing what was happening with students who performed one way in your presence and then another when you were not around, you started to discover that something was getting in the people's way in their performance.
Joseph O'Connor:
Yes, it must be something in their own mind, some kind of nervousness because it wasn't me. I mean, their skills were the same. So, what was it? How can we help someone get rid of those limiting beliefs? Okay, it's very clear when you're playing the guitar but, I mean, this applies to people standing up giving sales presentations, giving business presentations, pitching for their company, pitching as an entrepreneur, leading people, everything. And how is it that people can give their very best? And this is what I've devoted myself to as a coach.
Eddie Turner:
Wonderful. And so, this led you to a journey of not just becoming a coach but becoming one of the premier thought leaders in the coaching industry. And you've written about this quite extensively. The book that I first read that you wrote is Coaching with NLP which gets behind the thought pattern of behavior as well but you've got a newer book. So, I'd love to hear about this new book. Tell us the title again, which I mentioned in the intro, but tell us again and tell us why you wrote it.
Joseph O'Connor:
Okay. Well, the book is called Coaching the Brain: Practical Applications of Neuroscience to Coaching. And it kind of came from my thought process a few years ago that's something like, look, we have a lot of psychological models as coaches and we apply these and we want to help people think. And yet, to try to do that without knowing something about what it is that's doing the thinking, seemed to me rather strange. It seemed to me in the same sort of way as classical economics used to make laws and predictions about what people would buy and sell based on the classical economic person who was perfectly rational. Now, of course, we know that people are not perfectly rational. And, therefore, a lot of classical economics didn't work very well. It needs to be behavioral economics. And in the same way, I think that when we really look into how the brain works and not how we think it works or how we would like it to work, we get a lot of insight into really what happens, how people think, and how we can help them much more. And it came, actually, when I was in New York few years ago and I thought "Well, if I'm going to really look at the brain carefully, I need to look at my own." So, I went to a place in New York, it was great, and I had a brain scan. It was all incredible colors. I was just really interested in what was going on in there and how you could tell what was happening. And it taught me a lot about myself.
This really resonated down the last two or three years and set me off on this path together with Andrea, my wife and partner, of writing this book Coaching the Brain. And for me, it has to be practical. It doesn't help for people to learn Latin terms for the brain. It doesn't help coaches. It's got to be practical application. You've got to be able to use it. And I hope that's what I've done in the book. That was my intention.
Eddie Turner:
So then, this examination of your own brain led you to an interest of how the brain works. And I like what you're saying there in terms of it can be a little bit difficult for some when you start to think about "Let's have a conversation about the brain because now I need to be able to speak the scientific language and use the Latin terms and such."
Joseph O'Connor:
No, no knowledge of Latin is needed. What happens, how it functions, all the ways. In particular, I've been fascinated by some of the ways that our thought processes can be twisted and turned by factors that we have no knowledge of at all and yet can significantly change your decisions.
Eddie Turner:
Yes. And so, you're saying that in your book you've done away with that and you've simplified it so that everyone can benefit from this knowledge.
Joseph O'Connor:
Well, I hope so. The reason I write a book is to learn about something that I'm interested in. And to make it easy, I do all the hard lifting myself so that when people read the book, they don't have to wade through lots of stuff that's hard to understand. Hopefully, I've done the work for them and, hopefully, they get the useful stuff that they can use straight away.
Eddie Turner:
Wonderful. So, how is neuroscience transforming coaching, from your perspective?
Joseph O'Connor:
Well, if we think about coaching as kind of having three different principles that we look at. One is goals – what people want. The other is values – what's important about anything to a person – because there are thousands of possible goals, things that we could want, but we only have time for some. So, we make priorities and we make priorities based on our values. So, goals, values, and then what we would call beliefs or mental models. And a mental model is basically an idea that we have about ourselves or other people's situations built on our experience. We then predict what is going to happen if we do something and we act according to our prediction. Now, what's interesting is that there are many, many different, shall we call them, tricks that the brain can play in terms of, first of all, not getting very good information to start with in all sorts of ways like only paying attention to information that we agree with, the well-known confirmation bias to priming being affected by our surroundings, our furniture, would you believe, what I call our psychogeography, in other words, the distances and ways that we relate to other people, distance as a metaphor for relationship and where we are with people and you can see this play out in companies with a great big desk and the people behind it and other people further away. So, there are sorts of things like that but, I think, what's really interesting for me is, first of all, goals and our cognitive process, particularly creativity because the neuroscience of creativity, I think, is really, really interesting. Values which is backed by emotion because values are basically what we feel strongly about. And this is backed by our emotions. So, you need to know about emotions. You need to know how they work and how they're created and what they do. I don't think you can be emotionally intelligent unless you have some knowledge of that. And then in terms of our mental models, our beliefs, and if we can understand how we gather the information, how we put it together and construct something that we then act on, which can be limiting or it can be empowering, I think, this is really important not just as coaches for our clients but it's physician heal thyself, use it first on yourself. It's the old story about airplane. When you get in an airplane, they say "In the unlikely event of dropping cabin pressure, oxygen mask will drop from the ceiling and please fit your own mask first before you fit anybody else's" because it's no good trying to fit somebody else's passing out and then you're both no good. So, I look at it from both points of view. These are tools for coaches to work on themselves and also for coaches to help their clients.
Eddie Turner:
Thank you. So, when we look at the idea that there are three foundations, as you said, that typically when working with a client, we're looking at first of all their goals, their values and their beliefs and the idea that we bring into play the mental frameworks that exist and the emotions and all of that combines together and emanates from this idea of the neuroscience, what's happening in the brain, and that will affect those three options that we're talking about in working with the clients. And that is why it matters from a coaching perspective. And then also the coach must work on themselves first.
Joseph O'Connor:
Yeah. Just to add one more thing, there's a picture on the cover of the book which is a candle with a flame. And I think this is a beautiful metaphor for the way the brain works because candle is material, it's solid, but the flame is not. Flame is immaterial. It's ethereal, it's beautiful, it's flickering, it's luminous. It's like our subjective experience, like our consciousness. And yet, it comes from the material of the candle. And so, if you're going to understand it, you have to understand them both together. And what is so amazing is that the flame affects candle, right? So, thoughts affect the material of our brains. If you keep repeating thinking certain thoughts, they will get more and more entrenched, they will become habitual, and they will be much more difficult to budge. And it doesn't matter to the brain how stupid or limiting the thought is. It will faithfully reproduce that thought if you keep thinking it. So, I just think it's amazing what goes on in our mind in terms of thoughts can affect the material and then the material in turn affects the thoughts that we have.
Eddie Turner:
Very intriguing. And thank you for explaining the cover because when I saw that, I did not make the connection as to what that meant to coaching. So, for those listening to us have this discussion, you'll be able to see the cover in the show notes that'll be posted to the KeepLeadingPodcast.com website where I'll have a page there for Joseph, O'Connor and this show.
Well, thank you for explaining that. And, indeed, just as the flicker of the fire affects the candle, so the flicker of those thoughts that we have affect the entire brain, our mental imagery, and our pattern of behavior which is affected by the pattern of thinking. Very intriguing.
We're talking to Joseph O'Connor, the co-founder of the International Coaching Community and the author of Coaching the Brain. We're going to pause now for a word from our sponsors and we'll be right back with Joseph O'Connor.
This podcast is sponsored by Eddie Turner LLC. Organizations who need to accelerate the development of their leaders call Eddie Turner, the Leadership Excelerator. Eddie works with leaders to accelerate performance and drive impact. Call Eddie Turner to help your leaders one on one as their coach or to inspire them as a group through the power of facilitation or a keynote address. Visit EddieTurnerLLC.com to learn more.
This is Patricia Fripp, the Presentation Skills Expert, and you're listening to the Keep Leading!® Podcast with my friend Eddie Turner.
Eddie Turner:
Okay, we're back, everyone. We're talking to Joseph O'Connor, the co-founder of the International Coaching Community and he is talking to us about his new book Coaching the Brain: Learning a Little Bit About the Importance of Neuroscience for Coaches and he believes every coach should understand neuroscience, not just coaching.
Now, I'd like to shift gears a little bit. Joseph, since you are the co-founder of International Coaching Community, I'd like for you to tell my listeners what that organization is because they may not have heard of it and what led you to co-found it.
Joseph O'Connor:
Okay. Well, Andrea and I co-founded the ICC in 2001 when I was living in Brazil, in San Paolo. And we we've since moved back to London, we live in England now, but at the time we were in San Paolo, in 2001 coaching wasn't nowhere near as well developed as it is now. And we wanted to make something from our experience, first of all, that will help coaches with skills and, secondly, that will help coaches with ethics because the skill base and the ethical base was really and still is really important to us because I think if coaching is ever going to be a profession, it needs to have an ethical base. I mean, professions are almost defined by the fact that they have codes. So, we were thinking about this and we chose International Coaching Community. Those three words, I think, sum it up. First of all, it is international – Andrea is Brazilian, I'm English. The first ICC Certification training we gave was actually in Poland. Second was in Rio de Janeiro, I think. The third was in [Inaudible][19:15]. In other words, we started international. Many companies, of course, they start national and then they expand. We seemed to go the other way around.
Eddie Turner:
Interesting.
Joseph O'Connor:
It was very interesting. So, it was international. And also, I think, coaching is international. And human beings are the same all over the world. And we know that the ICC training which, as you said at the beginning, has trained over 13,000 coaches in 67 countries, it goes across cultures, it works in every culture. We know that now. And so, international. Coaching, of course, helping people to be the best that they can be. And Community, and we chose this word quite carefully because as community has a focus on values. A community is a group of people that wants to be together, not a group necessarily of people who are thrown together or happened to be together or anything like that but they want to be together. They're united by shared values. And this has been extremely important for us all the way through. And I think that we have, through the ICC, put values quite strongly into coaching. And, certainly, at the time, back in 2001, I don't think it had the same kind of prominence as it does now. So, that was the ICC. And we certainly succeeded beyond our wildest dreams, I think.
Joseph O'Connor:
To now on five continents with coaches and everything else, as you say. So, we're very happy with that and we're very happy that we've made a difference to coaches and through coaches to people. And for ICC, it's kind of mission statement, "Coaching the world" because we feel we are so international. And I think that coaching the world, where do you start? Well, you got to start with yourself but then you coach other people. It's like dropping a stone into a pool. The ripples just go out and out and out. And if you drop a big enough stone into the pool, the ripples will go out a very long way. So, you start with yourself and then to your clients. Then if your clients are people in business, then it will affect their business. And so, in the end, we hope that we can have an effect on the world and help the world because helping the world is helping yourself.
Eddie Turner:
Indeed. What a powerful mission statement – "Coaching the world." Now, what's been the biggest surprise to you or the biggest delight in all that your organization has accomplished these almost 20 years.
Joseph O'Connor:
Oh, wow! It's a hard question to answer because there's been a lot of things as we've gone along the way. And I think that many people, perhaps they look at international organizations and they think "Oh, lots of planning, very careful planning and analysis. And then you go through, you do this step one, step two, step three and you arrive at an international organization." That hasn't been our experience at all. It's been one step at a time in the best way that the next step seemed to be. There's a saying, I can't remember who said it first, but "You can drive a thousand miles in a car in the dark with one set of headlights because you don't need to see the thousand miles. All you need to see is the piece of road with your headlights." And I feel like that's what we've done. So, I'm really happy that so many great people who have joined the ICC, our trainers for the ICC continue to work for the ICC to make a difference in the world.
Eddie Turner:
Wonderful. I just was wondering as I listened to you talk about the far-reaching, your beginnings and what you've been able to accomplish and the number of people. And so, I just was thinking "Wow, it must be fascinating for you and your wife to look back all these years later and see just what you've accomplished." Beautiful, very nice to see what you've done.
What would you say, as you've built this international organization of coaches, in many of the most common languages in the most popularly visited lands, when an organization is thinking about maybe not building an international organization but just in their local cooperation building a coaching community, building a coaching culture internally, what advice would you give to business leaders?
Joseph O'Connor:
Building coaching culture. Well, I would say, first of all, that it needs to be supported right at the top. The top management, CEO, Board of Directors, they got to sign on. Otherwise, people get cynical and they think "Well, if coaching is so great, why aren't directors having any?" So, it's got to start at the top or it's got to be endorsed from the top. Sometimes it can start in other layers of management but it's got to be supported from all the way up. Coaching culture is creative. Coaching culture asks questions, which is not always very comfortable at the beginning. That's the idea of being a coach. You ask questions and you push people out of their comfort zone but you also support them when they're out of their comfort zone until they find another zone that is beyond that first comfort zone but better than the comfort zone. It's like moving up the floors of an apartment. You start on ground and then you move up to the fifth floor and you get a better view and you move up to the 10th floor and you get an even better view. So, you continue moving up. So, to go back to that question, it's about asking questions. It's got to be supportive from the top. It's got to be about questions. I think it's important to train coaches internally, that they have good training that just kind of started from nothing. At the same time, we're not trying to make managers into coaches. We're simply very often giving managers new skills and coaching skills that make them better managers. And I've had some managers come to me and say "I haven't got time to learn this coaching." And I say to them "That's exactly why you need to learn the coaching. It sounds like you're doing too much yourself. And with a bit of coaching, your people will be able to take over things."
Eddie Turner:
Isn't that interesting?
Joseph O'Connor:
Like I said, the best leaders are the people who recruit people who are smarter than themselves so they don't have to do it all. That's the whole point. Sometimes people think of leadership as top of the pyramid, the hierarchy doing everything for everyone around. Another thing, I think, about being a leader in a coaching organization is that you have to go talk with people. You can't be remote. And I remember a great leader in one company that I coached with and it was amazing. He was really, really effective but he always had time to listen to what we had to say. And I was involved in kind of creating a coaching culture in that organization. And one of the best feedbacks that came out of that was that other departments would say "That department that had the coaching culture. If you want to get something done, go to them."
Eddie Turner:
How about that!
Joseph O'Connor:
Anyway, I've kind of gone around the subject. The subject is leadership in coaching and coaching culture.
Joseph O'Connor:
I've gone around a bit but, hopefully, I answered the question from different points of view.
Eddie Turner:
You did. You gave us a couple things there that every organization would want to consider. Start at the top and make sure you have executive support and ensure that you are building a culture that fosters asking questions, which is something that is seen as a weakness in some organizations, but building that kind of comfort where people are asking questions and then getting proper training for managers. And it's not that we're trying to turn managers into coaches but, in fact, to the point that you made, if managers were trained to be a coach first and a manager second, they'd actually be a more effective manager. So, very nice.
Well, Joseph, you've seen a lot in starting an international organization, you've been in coaching for a very long time, you've written 20 books. So, clearly, you have a point of view. What do you see as the future of coaching?
Joseph O'Connor:
That's a difficult one. This is just my point of view from what I've seen. Coaching seems to be fragmenting a little bit into executive coaching, so there's a number of executive coaches. And using organizations for top executives, that's fine. That's one niche. There's also a lot of coaching training going on inside organizations so that they can take the skill in house rather than bringing in outside coaches at every level. So, there's a lot of coaching training going on at mid-level organization. And there's also a big growth in team coaching as so many organizations are looking to see small teams as the unit by which they get things done, rather than the whole thing of individuals in cubicles. It's now cross-functional teams. So, there's a lot of team coaching going on. This is something that interests me a lot because coaching a team is not the same as coaching a person. It's actually quite different. It's a different system. You've got to be, I think, systemically quite different. So, this is coaching training. The ICC does have team coaching. In fact, I'm going to be doing one in Russia. And I've done it all over the world. It's very interesting. So, team coaching. And, of course, I got to say the other thing that's coming into coaching much more is neuroscience. And I think there's going to be a time coming in the next few years when it will be mandatory that coaches know something of neuroscience because without it, they will lack some credibility in terms of how they go about the coaching and what they know about the coaching. So, I think that coaches need to know some things, of course, in psychology and they'll need to know some things in neuroscience and any other things. What I personally think is that coaches ought to know lots about lots. I think that the more well-rounded the coach is in terms of just living and experience, the better coach they are.
Eddie Turner:
Very interesting. Thank you, Joseph. So, when we think about the future of coaching, you're seeing more of a clear line being drawn in terms of executive coaches inside of organizations and what that means and then more training for others so that other people are doing the coaching of those inside the organization and not necessarily going external as much. More team coaching is in demand, big growth around the world in that so much so that you're going to be doing a program in Russia and you're running several across the globe. And then back to what we started on neuroscience, more coaches need to know about neuroscience and more coaches need to focus on being well rounded. And the more well-rounded they are, the better coach they are.
Very nice. Thank you very much, Joseph. I've really enjoyed talking with you. And how would you summarize our discussion that we've had today?
Joseph O'Connor:
Well, I hope that it's been interesting. It's been interesting for me. I hope it's been interesting for you. I hope it's interesting for all our listeners. There's one little quote perhaps to finish off and I really like this quote. It's from Carlos Castaneda in his book, I think, it's Journey to Ixtlan, about a Mexican kind of mystical or wise person. And the quote goes like this. "All paths are the same. They lead nowhere. Does this path have a heart? If it does, the path is good. If it does not, it is of no use." So, I'm always looking for a path with a heart of what I do next. And I hope everybody listening will find their path with a heart.
Eddie Turner:
Very nice. "Does this path have a heart? If not, it's of no use." All right. Well, we'll definitely share that with our listeners in the show notes. Where can my listeners learn more about you?
Joseph O'Connor:
Are we talking website here?
Eddie Turner:
Yes. So, we'll direct people to your website then, the InternationalCoachingCommunity.com. We'll put that in the show notes. We'll put your LinkedIn profile so people can reach out to you, connect with you, and be able to see all the great things that you're doing.
Joseph, thank you so much for being a guest on the Keep Leading!® Podcast.
Joseph O'Connor:
Thank you, Eddie. It's been a pleasure.
Eddie Turner:
And thank you for listening. That concludes this episode, everyone. I'm Eddie Turner, the Leadership Excelerator, reminding you that leadership is not about our title or our position. Leadership is an activity. Leadership is action. It's not the case of once a leader, always a leader. It's not a garment we put on and take off. We must be a leader at our core and allow it to emanate in all we do. So, whatever you're doing, always keep leading.
Thank you for listening to your host Eddie Turner on the Keep Leading!® Podcast. Please remember to subscribe to the Keep Leading!® Podcast on iTunes or wherever you listen. For more information about Eddie Turner's work please visit EddieTurnerLLC.com.
Thank you for listening to C Suite Radio, turning the volume up on business.
The Keep Leading!® podcast is for people passionate about leadership. It is dedicated to leadership development and insights. Join your host Eddie Turner, The Leadership Excelerator® as he speaks with accomplished leaders and people of influence across the globe as they share their journey to leadership excellence. Listen as they share leadership strategies, techniques and insights. For more information visit eddieturnerllc.com or follow Eddie Turner on Twitter and Instagram at @eddieturnerjr. Like Eddie Turner LLC on Facebook. Connect with Eddie Turner on LinkedIn.